The Woman on the Move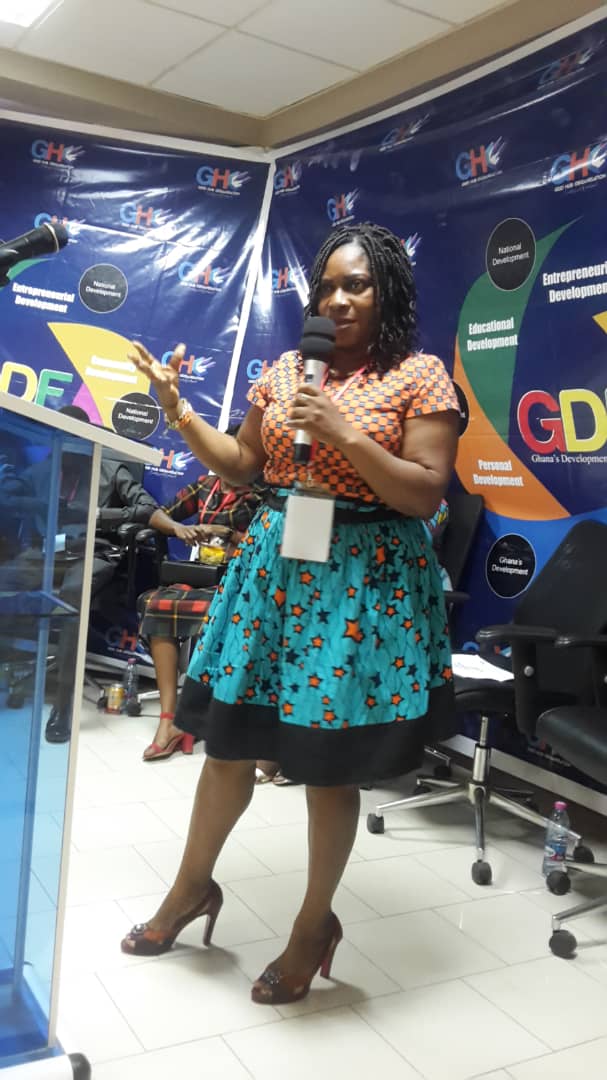 Ama Lawson, (The Woman On The Move) is an Advocate for women economic empowerment and Entrepreneurship. She is a Conference Speaker, a Business and Management Consultant with several years' experience in Office Administration, Public Relations, Teaching, Communication, Event Planning, Human Development and Training, Facilitation, Writing, Editing and also into media related issues but to mention a few.
Ama is a woman of multiple talents who calls herself a fabulous daughter of God. She is one who knows the cost of life, nice, punctual, fun and a friendly individual; one who loves to set goals for herself and strives to achieve them. She is a good listener and a communicator. She is always up for new challenges with a creative mind-set.  She is a very down to earth individual and well organized as she always plans ahead to make sure she manages her time well.
Ama is very passionate about issues on women and children and so loves to gather  women and the youth and then encourages them to acquire new skills to improve upon themselves and become independent. She actually has the love for humanity and development work which passion has culminated into the birth of Women On The Move. Thus, she is the founder of Women On The Women On The Move Foundation. This is an impacting/touching lives project,(headquartered in Ghana) that creates the economic empowerment base for women and the youth through stakeholder participation and social support systems. This foundation is dedicated to personal and professional development, and is borne out of Ama's passion to be of immense value to all people, especially women and the youth.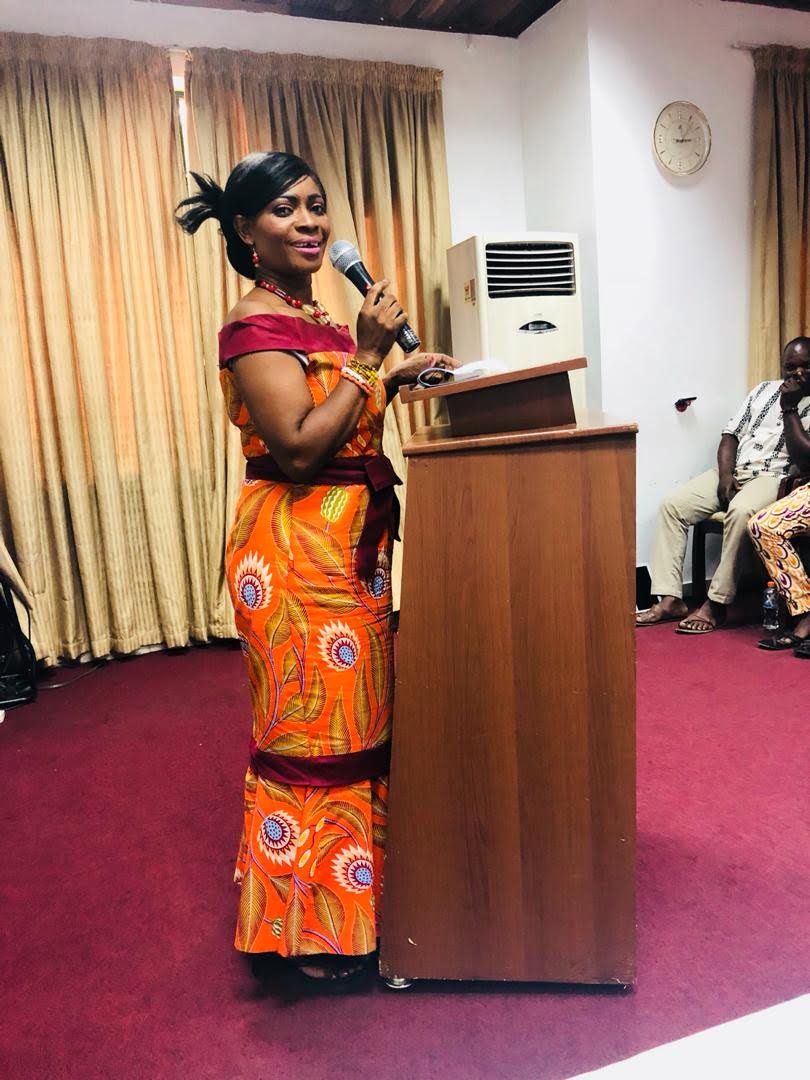 Ama, by virtue of this initiative, fights for the well-being of the physically challenged in society and has adopted the "Accra Rehabilitation Center"  where the inmates are supported to acquire skills and walking aid and other items such as food are also donated to the inmates through this intervention.  As part of her vision and activities, support is also given to the underprivileged ones in society and thus has adopted an organization "Oasis of Love Human Development Centre", in Ho, the Volta Region of Ghana(which supports orphans and the less fortunate young ones ) and visits made to the institution with donations to these  young ones.
She is actually the brain behind and convener of:
Entrepreneur Circuit (this is an initiative which brings entrepreneurs together annually for learning and sharing on moving businesses forward).
Woman of the Zeniths Summit – Annual gathering of women to learn and share experiences from other women of substance.
Get it Right Clinic – Bringing Entrepreneurs(focus on women based on the empowerment project) together to review their businesses and see if they are getting it right or not and the way forward.
She is well noted for editing, writing articles, short stories and inspirational series on sites/blogs such as www.successfulera.com mostly under the name Ama Lawson; She has also authored some books: "He Has Never Failed", "He is Ever Faithful" and "Life Redux"
Ama is the brain behind Impacting Lives TV on Economic and progressive Empowerment as well as the "Boundless" magazine. She is also the producer & host of The LIFE REDUX (Show with Ama), and some other programs on Impacting Lives TV. She is a strong willed person with a fighting spirit and never giving up attitude no matter the situation and this attribute has earned her the name ACTION WOMAN by those of us close to her.
Apart from being the founder of "Women On The Move" Foundation, she is the Chief Executive Officer (C.E.O) of TELCHELL LIMITED Group- a vibrant Economic/Human Development and Capacity Building Organization which is also into Multi-Media, Events, Trading, amongst others.
Known in private life as Ethel-Doris Lawson, Ama  is the Board Chair of an NGO in Accra, Ghana "Women In Slums Economic Empowerment" (WISEEP). She is also a proud member of the happiest family on earth; The "Full Gospel Business Men's' Fellowship International, Ghana.
She is very passionate and ready to avail herself to support humanity for a worthy course and touching lives. She loves reading, cooking, writing, watching documentary films, travelling, mentoring and above all motivating others and touching lives.
PUBLICATIONS
Books:   "He Has Never Failed"
                  "He is Ever Faithful"
                     "Life Redux"
Magazines:        Boundless Magazine Volumes 1-8 and still counting
Articles:     www.successfulera.com  
Others : Presentations at Seminars/Workshops/Conferences etc
Compiled by
Gambo Mumuni