Cassava Leaves: The Superfood Your Immune System Craves
Disclaimer: Any information we provide here about cassava leaves is mainly for educational purposes and is not considered medical advice or treatment for any health problems. We advise you to contact your doctor for any questions you have regarding treatment.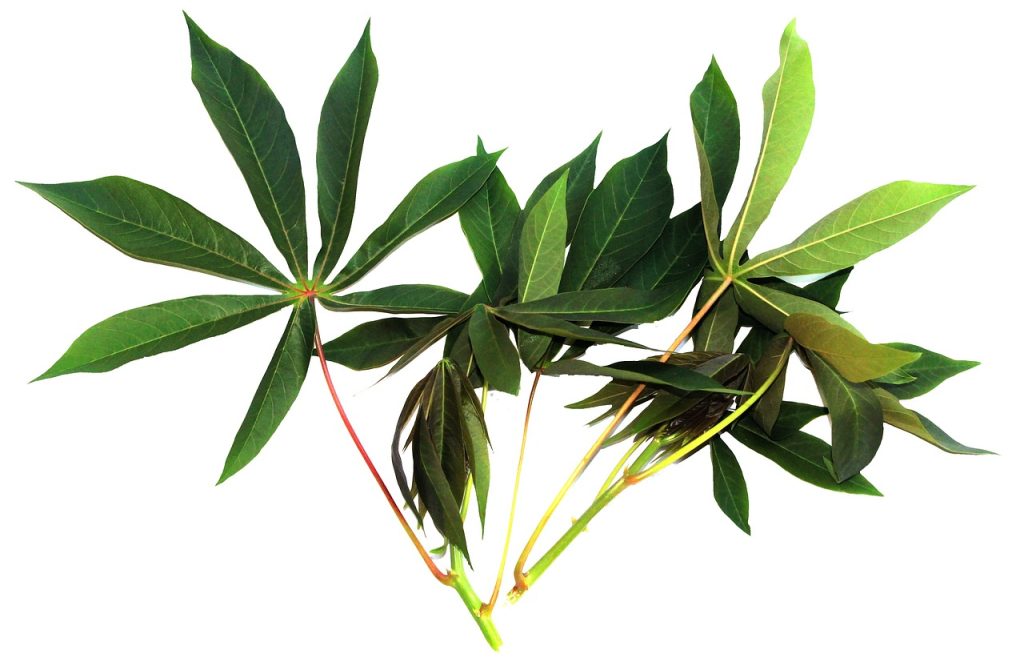 What to Know About Cassava Leaves
Cassava is a great source of energy. It is one of the staple foods of southern Ghanaians and other parts of Ivory Coast. In addition to tubers, cassava leaves also provide the body with a wealth of nutrients. They are a rich source of protein for the body. They are an abundant source of minerals, proteins, and vitamins.
>>Amazing Health Benefits of Oranges Hidden from You
The main disadvantages of cassava leaves that restrict human ingestion are the presence of antinutrients and cyanogenic glucosides. Depending on the ingestion amount, these antinutrients and toxic chemicals in cassava leaves induce a variety of ailments.
The importance of a strong immune system
In many parts of the world, cassava leaves are used as vegetables in dishes. It is one of the best vegetables you can get at a low cost and is highly nutritious.
At least 60% of people in Sub-Saharan Africa and many regions of Asia consume it. It aids in boosting the immune system because it is rich in protein, minerals, and vitamins. Due to the substantial amount of food nutrients present, it has a significant impact on human health. 
The cassava leaves give the body and immune system the same benefits as eating any other vegetable, including a healthy diet.
>>Exciting Facts About Watermelon and Health Benefits
Along with having high concentrations of the vitamins B1, B2, and C, carotenoids, and the minerals phosphorus, magnesium, potassium, and calcium, it also has low concentrations of the equally significant minerals sodium, manganese, zinc, iron, and copper. Calcium, sodium, potassium, magnesium, phosphorus, zinc, and manganese levels rise as you consume them.
Health Benefits of Cassava Leaves
According to an ancient form of medicine, cassava leaves are thought to naturally increase libido in both men and women. It can benefit those who eat it as a vegetable and has positive health implications. Additionally, the cassava root contains aphrodisiac properties that could benefit men who travel for an extended period of time. As you include cassava in your diet, it aids in boosting fertility.
Consuming these leaves or the back of this animal has additional health benefits for treating worms. Boil cassava bark in three cups of water until one cup remains after the last boil. Before you go to bed, you can take some. By doing this, you can get rid of worms in your stomach.
Also, eating cassava leaves helps to avoid worm infections.
Where to Find Cassava Leaves
There are two ways to get these leaves to use as part of your food. To purchase it for your diet, you can either do so locally or online. You can get cassava for free or buy it in any quantity you want if you live close to an area where it is grown.
The online market has also made it easy to buy. Checking on several websites will help you get some to buy. You can buy some from Amazon or Alibaba stores.
Precautions and Considerations of Using
Make sure you cook the leaves and the tubers well because they have a side effect if not boiled well. Before eating, the leaves and tuber should be thoroughly cleaned and boiled because cyanogenic glucosides can impair vision and poison one with cyanide if ingested.
Cassava leaves help with appetite stimulation and are just as effective as conventional medicines. If you are having any problems with your appetite, these vegetables can help you get it back. If you want to boost your appetite, you can add ginger to the leaves and take it every morning.