Elon Musk's Advice to Entrepreneurs: Don't Be Lazy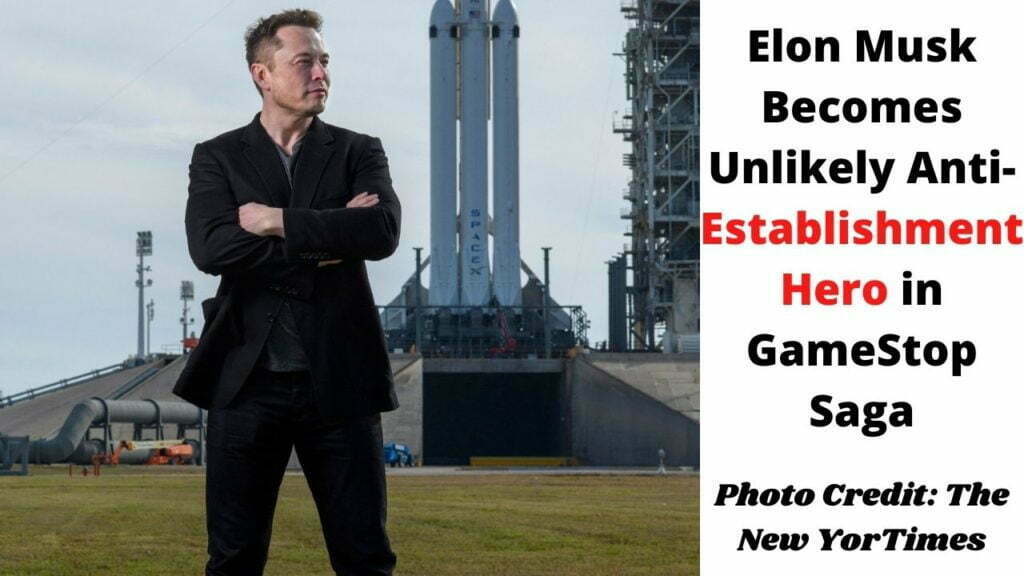 Entrepreneurship, I see it to be a religion on its own. It has its own rules and principles one needs to follow. Those who enter into the religion have to obey the conditions surrounding it. It supports failure as a step to learn and improve on it day by day. If you want to become a successful entrepreneur, join us to discuss Elon Musk's advice to entrepreneurs around the globe.
Who is Elon Musk?
Elon Musk is an entrepreneur with an estimated net worth of $270 billion as of December 2021. He is the founder of SpaceX, founder of the Boring Company, the cofounder of Neuralink, and OpenAI. Musk is seen as the wealthiest person on earth now.
Elon musk's mother is from Canada and the father is from South Africa.  Elon attended the University of Pretoria and then later joined Queens University to study. He finally completed his Bachelor's degree in economics at Pennsylvania University.
This tech guru has a lot of experience when it comes to investment and reading the market trend. He advised young entrepreneurs on the ways to make it in business. In this article, we shall discuss some of the inspiring advice he gave out to all upcoming business people.
1. Follow your passion
Do you want the better life others are enjoying? Then follow your passion and do things right. Elon hinted that he will advise entrepreneurs not to start two businesses (companies) at the same time as he started SpaceX and Tesla.
It is too much to do that. He recommended that one should start a single one at a start and put more effort to build. It is advisable you work both night and day on your business. Think about your business in your sleep.
Don't relax on your business. You have only seven days a week. Starting a business is difficult so let your passion lead in the business. Sacrifice more time for the business. Read also: 10 skills that are difficult to learn but can pay you forever.
2. Issues about Failure
When you start a business, the first year looks so exciting and rosy. Until you hit a bad nut, you may think everything is alright. Things you never expect will happen during the growth stage. You will make mistakes and remember such is part of the experience. Years two to five is usually the difficult stage. Never quit due to challenges.
3. Teamwork
On the issue of teamwork, each member should understand that you are working towards a mission. The goal of the company comes first before individual interest.
So long as members know the goal and agreed to be part, it means you have a task to execute. You need to change your behavior towards the company's mission. If any member goes against what is stipulated, let him or her leave for the company to succeed.
4. Issues about Partnership
A company is made of a group of people working towards a common goal. When trying to work with partners make sure they will dedicate enough time to think and support like yourself. It is just whether they will come with ideas to make you succeed. Also, read these morning habits of billionaires.
5. Accept to be criticized
Criticism makes you stronger. Accept to be criticized as long as you want to become an entrepreneur. He mentioned in the 2013 google hangout that criticism is part of the learning process. No entrepreneur has made it without criticism but that should not deter you from making it.
6. Be Innovative
Before society accepts your service or goods, let them see innovation. Come out with something that community will accept. Get all your team working with your idea. Work with a team that understands what you want society to achieve.
Introduce new improved products and services. Strengthen your team to bring out the best results.
7. Feedback is Important
Ask for feedback on your products usage. Starting a business is like trying and making errors. Musk insists on the significance of asking for advice on your product or services. Keep asking as many people as you can about your idea. Seek such critical feedback. Ask for things that are wrong about your idea, products, or services. Doing this helps you to make the right judgment on customer satisfaction.
8. Don't give up on what others say
Listening to naysayers makes you weak and might dump your idea. When Elon Musk was named as part of the 100 most influential people in the world, he was told to prove his critics wrong.
He indeed did that by his achievement now and everybody now sees him worth his naming and positioning. Many did not believe his idea but now he is proven to be a genius. Elon Musk, advises entrepreneurs, to remain resolute in their business development by ignoring critics.
9. Have a Powerful Vision
In business, you must have a clear vision. That vision is what you fight to achieve guided by business principles. With him achieving such great ideas in business, he had a clear vision. Elon Musk's advice to entrepreneurs is to have a clear vision.
He made it with the determination of success. Elon Musk's advice to entrepreneurs will make you succeed if you apply it well.