Get New Customers: 10 Ways to Keep Them Forever in Business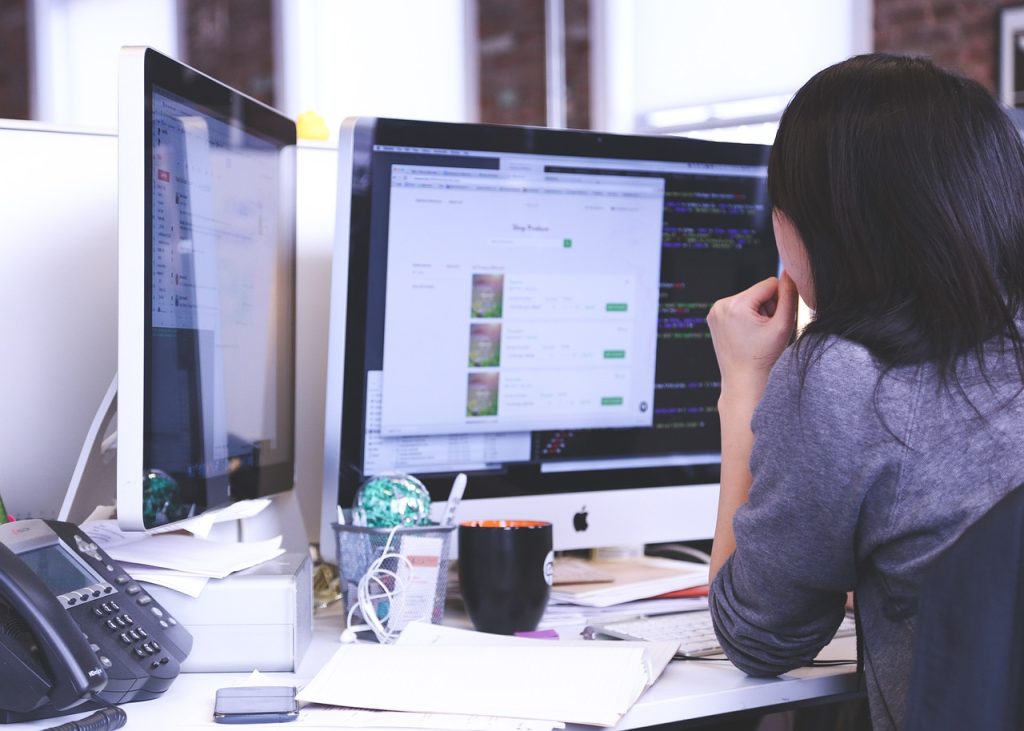 As a small business owner, who is starting a business from scratch, you will need to get new customers that will help you to sustain the business. The competition is always high and you need innovative ideas or ways to achieve such dreams in business. Here are the top 10 ways to help you drive prospects and keep your business moving in the right direction.
1. Research About Your Customer
We don't have to tell you that you need customers, but know that customers are the source of wealth you are searching for. Do proper research to understand your audience better. Don't look at anything that will help you to gain their trust and not a complicated thing.
It can be a simple analysis of how they behave towards new products of which yours is not an exception.  Immediately you start the market research, you can now target new prospects and probably win what they want. Have you ever done research about the demographics of your customers?
This will allow you to understand what to produce and serve your clients. Some places may not accept your products or services based on their cultural influences.
2. Create a Referral Program for your business
The few customers you have now have friends, families, and other people that could also be your customers. Many businesses that get customers derived the most from their referral programs.
Provide the best incentives that will help your customers to appreciate. Just give them the right incentive. It is always better and highly recommended for being proactive and building a formal incentive system for your customers.
Follow up with your existing customers to recommend what they bought to others for a reward. Follow up on them after sales, find out from them if they're really ok with what they bought from you, and introduce them to your referral program.
I highly recommend you provide a commission and discount code for them and let clients feel happy. Do you know that some people buy because of commissions and discounts? Today you are told to take advantage before it is too late.
3. Communicate Properly with Your Current Customers
Do you take into account communicating with your already clients? Do you get in touch with those who buy from you? Stay in touch with new and past customers in order to keep them aware of any new product you introduce. If a customer is not in touch or has not visited your business for some months, try to check up on them.
To make this easy setup system during the period of sales to get their details on how to get in touch with them. The best way I reach out to my customers is through emails, phone calls, and newsletters. This system has been helpful for me for the past years.
Make sure you provide value to your social media handle because it summarizes everything about your business. Stay up to date on your social channels, make a professional profile, and show all your incentives on the handles.
4. Research Your Competitors
All you have to know is to find out more about what your competitors are doing differently. Understand more about your community's demand and understand the ways your competitors are meeting this demand.
What is your competitor doing that you are not doing? Look at your competitor's work and do it differently and better. Looking at their work will help you to figure out how they are getting their customers. You will never know but remember that what works for your competitors may also work for you.
5. Know Your Customer's Profile
One interesting thing about this is that it helps to provide a service exactly as customers expect. The profile of your customers will help you avoid over-selling or under-selling. Many people ignore this and it turns to bite their success leading to losses and other proliferations.
Find out from others if you don't know how to do customer profiling. It is not difficult as you may be thinking. Go online to watch videos and read more from other business portals to understand more about customer profiling.
6. Solve Problems
It is not always a matter of how to get new customers, but a matter of how to solve existing problems. Everyone is in business to solve problems and your business must be the same.
You can use this to demonstrate how great your service is. It will eventually touch the heart of new prospects which will lead to making more sales. Solve problems and get rewarded for that.
If you solve a billion-dollar problem, you will get paid billions of dollars for that. For instance, Mark Zuckerberg is using Facebook, Instagram, WhatsApp, and Threads to solve problems and he is making billions of dollars for the problems he is solving. He gets new customers every blessed day signing up because it makes life easy.
7. Use the Power of the Internet to Get New Customers
You can get many clients so easily if you know how to use the internet correctly. You can direct, many people to your business website to capture their contact information. The internet serves as a great source for most entrepreneurs to get more clients.
Create flyers and other posters to share be shared online to give you the privilege to meet new customers. Make your services visible online for many people to see. The traditional way of doing business is no more effective.
8. Create a Presentation for your clients
Create a documentary of your services or products, and share it on the publishing website. Add beautiful pictures of your services and how you can help solve people's problems through them.
This will catch the eyes of your readers and make things easy for you to make sales. It will help increase your sales and boost your profitability. To get new customers make their life easy through your service delivery. And you can achieve this with the power of the internet.
9. Answer Questions on Quora and Other Platforms
Are you good at answering questions? Jump to the internet and search for quora.com. This is where people will ask questions and you will need to answer them well. As you keep answering, they will follow you and get detailed solutions for their problems.
Give them accurate answers that will lead them to buy from you. add details of your services in the description section under your profile.
10. Use Quality and Professional Sales Tools for Your Business
Quality and professional sales tools help to get new customers and make more sales. Use these tools to run presentations for your customers and let them know why they've to buy from you. Business is about customers and sales. Keep the few you have for the many to come.