How to Get a LinkedIn URL with Just a Click: A Step-by-Step Guide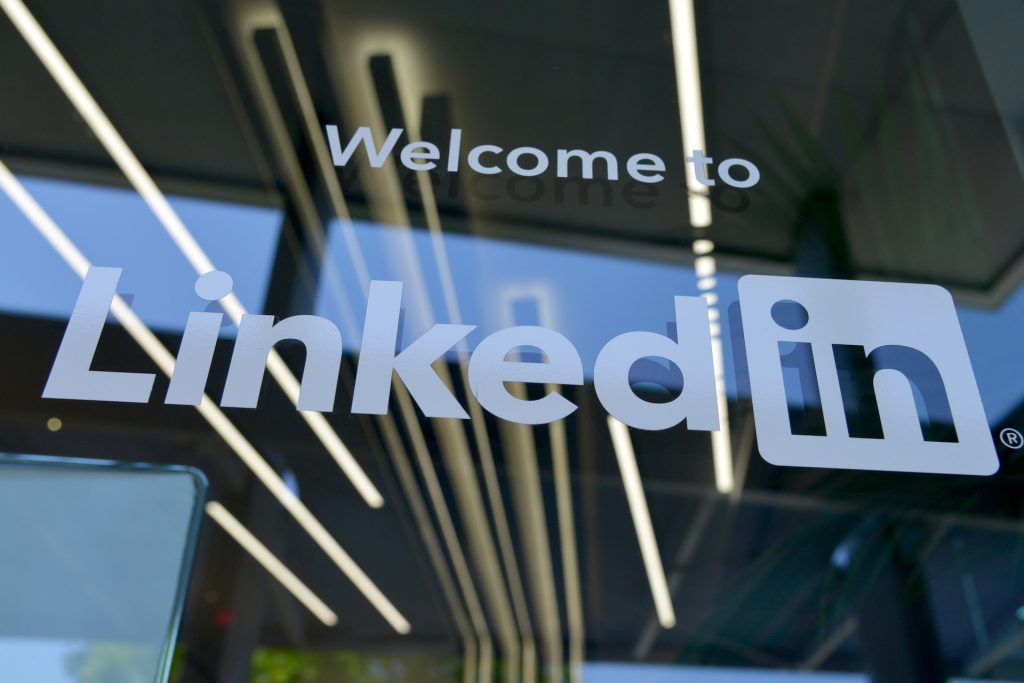 A strong online presence is necessary for professional success in this digital era of our time. Your LinkedIn profile frequently serves as your initial point of contact with prospective employers or business partners when they search online.
Having a unique LinkedIn URL is one approach to increasing the professionalism of your profile. We'll lead you through the steps in this article on how to get a LinkedIn URL with just one click.
What is a LinkedIn URL?
When we talk of your LinkedIn URL, we just mean the web address that directs people to your LinkedIn profile. When you check on a generic URL, it might look something like what we just displayed here: https://linkedin.com/in/gambomumuni. On the contrary, those who fail to customize theirs may look a bit odd and difficult to search for online.
How to get a LinkedIn URL Less Stressful
As we explained at the beginning of this post about LinkedIn, finding your LinkedIn URL is not as difficult as you may be wondering. So far, the platform has more than 810 million users worldwide. An account there with a professional profile will aid you in wider outreach.
>>The top Habits of Successful Entrepreneurs you never Know
Where can I get a LinkedIn URL from your account? You can get it by using the web browser, www.linkedin.com. You can then sign in to your personal account and navigate to your profile section.
You can select "Me" by clicking on the icon, which is located at the top of your LinkedIn homepage.
You can then hit on the view profile side shown in the dashboard.
Looking at the right side, you will find the Edit Public Profile or URL tab. Click on it.
Locate your public URL by going to the Edit URL link at the right rail; it is somewhat similar to www.linkedin.com/in/sm-93928u09u-ks-892340.
You can go ahead and share it with people who need it.
How to find your LinkedIn URL using Android or iOS Device
As an iOS device user, first download the LinkedIn app from the app store and install it safely.
Login to your account and check your profile picture as well as view your profile.
Scroll to the contact section.
You can find a public LinkedIn URL underneath your profile.
Copy the link and share it with business partners, friends, and others.
The same is true for the Android version, but you can only download it when using an Android phone from Playstore. How to find your URL using Android is almost the same as that of iOS devices.
Benefits of Having a Personalized LinkedIn URL
Improved Visibility
Making his LinkedIn URL more unique makes him easier to find in search results. Employers or other business partners may want to get more information about you online. They will easily get you on the web when you customize your profile link.
2. Easy to Share a Post
Sharing information using a personalized URL is simple and can be done on social media, business cards, and resumes with ease. Sharing your post or story online is made simpler as soon as you customize your URL.
3. Professional Branding
Your professional image is enhanced and others will perceive you as a professional and business expert when you use a customized URL. You are able to build your brand on LinkedIn well as long as you customize your URL or profile.
Step-by-Step Guide to Getting a Personalized LinkedIn URL
Setting Up Your LinkedIn Account
To start the customization, log into your LinkedIn account first, then go to your profile page.
Customizing Your LinkedIn URL
1. On the menu, select "Edit public profile & URL."
2. On the right, click "Edit your custom URL".
3. Type the custom URL you want to use (e.g., gambom).
4. Make sure it's accessible and, if required, alter it appropriately.
5. Make changes to your LinkedIn URL and save them.
Resolving Common Problems
If the URL you want is already used, think about adding digits or domain names.
Remain with letters and numbers; do not use special characters or spaces.
How to Pick an Effective Link
Choosing a compelling URL will help you attract the interest of many online users. Getting a personalized URL aids in the development of a solid online identity and brand for your company. Get the following tips:
Use your full name or a name and occupation combination;
-make sure it is brief, memorable, and spellable.
– Double-check your custom URL for errors before saving it.
Utilizing Your Personalized LinkedIn URL
You can add the new URL you created to your resume, email signature, and business cards. Sharing a polished and succinct professional link for networking or job searching makes a positive impression.
Frequently Asked Questions (FAQs)
Yes, you have a six-month window in which to change your unique LinkedIn URL up to five times. To make adjustments, visit the same "Edit public profile & URL" area.
To make a special version, think about adding your middle initial, a professional title, or digits.
Conclusion
A customized LinkedIn link is a modest adjustment that may significantly improve your professional image. You've made tremendous progress in increasing your internet presence by taking these easy actions. Remember that in the competitive world of business networking, your attention to detail makes you stand out.
Call to Action
Let us know how this advice was helpful by leaving a comment below with your freshly personalized URL. Explore our blog for additional guidance on careers and LinkedIn. I wish you the best of luck as you pursue your career!
Additional Resources
[LinkedIn Learning Courses on Personal Branding]
Thank you for personalizing your LinkedIn URL! Please feel free to interact with other readers by leaving a customized URL in the comments area. Keep in mind that your LinkedIn profile is your professional narrative; ensure it is presented how you would like it to be.