How to Get Over Your Ex: 11 Useful Strategies to Get Your True Self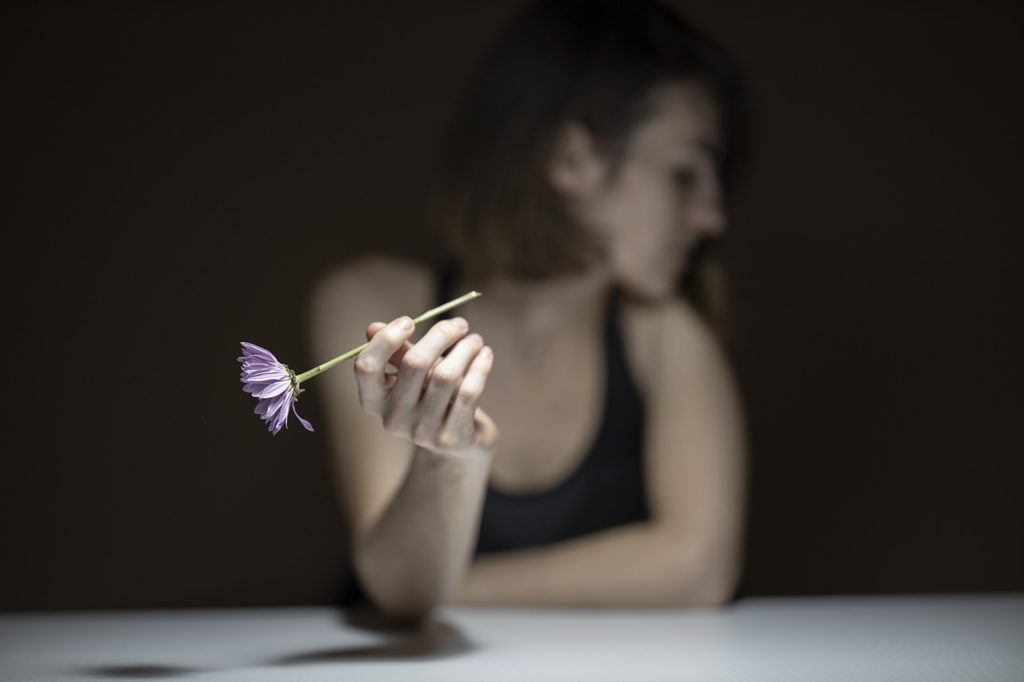 How to get over your ex can be a difficult moment if you already have a mutual connection. It can be challenging the steps to recover from a breakup with your ex especially if he was caring enough for you. We have some useful tips for you to recover from heartbreaks and get over your ex. What must know is that this part of life experience and very tough time. Better days ahead so long as you are alive. We at successfulera are here to support you reclaim your happiness and building a strong desire for another partner.
#1. Understand that the Relationship is Gone
How to get over your ex is to first see to it that your relationship has come to an end. You must first accept the reality to prepare for another opportunity that may avail itself. Face the reality that everything you have with your partner is gone. Do not think over what is not existing anymore.
Do not make the mistake of getting your ex back. Move on and let nature do the fight for you. This may be a favorable time to have your personal life, so let your ex be your ex.
#2. Cut Off All Communications
Cutting off all ties with your ex is the best way to recover easily from the pain caused to you. In the initial stage, it will be difficult but the healing process is going to be better when you take that action.
Do away with anything that will link you up to him again. Keep things simple because, for the sake of your wellbeing, you must do away with what will make you remember him more. Cut off anything in terms of communication with your ex.
What I expect you to do is to avoid any possibility of becoming his friend again because it is not even possible. It is not easy cutting away someone off your line like this but it is worth doing it at this juncture.
#3. Find Good Ways to Contain Your Emotions
When you are looking at how to get over your ex, you must do away with excessive emotions. This will ruin your way of recovering from your emotional trauma. You can get over this challenge through, exercises, getting to meet your old friends, having chats, watching comedy shows, listening to motivational speeches, and holding onto yourself.
>>>Simple Signs He Cheated on You Last Night but Afraid to Say
#4. Do Away from Going Back your Past
You cannot move on by revisiting your experience. Build what is yet to be achieved. This is the worst thing you may decide to do when you are in a breakup. Be focused and rewrite your history as time goes on.
No one can forget what he ever enjoyed before but the reality now is different. Forget what you have done with your ex and build a proper relationship for yourself. Let your past not affect your present condition.
#5. Be Patient to Heal
Do yourself a favor by eating healthy, exercising, and rebuilding your healthy mind. Have a positive mindset and avoid excessive drinking, too much partying, or excessive smoking. It is time to regain your positive strength to help you heal purposefully.
Don't create health challenges for yourself because of your ex. It will not bring her back to you even if your desire it. Heal yourself patiently through a positive lifestyle. Try to do things that can help you recover than what will make you miserable.
#6. Never Check on His Where About
Another mistake many people do after a breakup is to be following their ex on every platform to find out what they do. It will rather worsen your case than good. Keep off from anything like social media account linking you. Don't stalk on his movement and focus on life.
It is straightforward with the aid of social media to know your ex's activities but remember that you are increasing your sadness. The possible way to handle the situation is to do away with their social media handles.
#7. Take it as a Lesson
We live to experience differences in life and we equally learn from what occurs. You don't have to give up on what happens in your life. Take it as a lesson and put the right things in place to avoid any future occurrences.
Don't forget that people teach us lessons from what we offer them. You cannot prevent anyone from leaving your life but don't leave with them. No matter how dedicated you are to time, they can still disappoint you by breaking your heart. How to get over your ex who leaves is to know it is a lesson to accept.
#8. Avoid Self Blames
You will sometimes feel guilty and blame yourself for what you think caused the breakup. Never be part of those who blame themselves for things they have no control over. Encourage yourself for better days ahead. How to get over your ex? Practice how to rather about the possible ways to release regrets and be a positive mind.
#9. How to Get Over your Ex? Avoid Asking About Them
Once you all end conversations, you may be compelled by the wave of love to find out about them again through friends. Don't try it at all. It will increase your emotions towards your healing. It will avoid you from moving on. Delete all mails of your ex at the moment to keep you out of his memories.
#10. Accept the Reality
The relationship is gone but you will still live on the excellent person. Accept the reality of what happened but not how it happened and why it happened. Keep off from doubts that it is not real. You are done with the person who doesn't believe in your dreams. Build your strong love and know that this too shall pass. Stay strong against the storm of today because nothing last forever.
#11. Take a Short Trip
Instead of wallowing on your bed thinking of him all day, embark on some few days' journeys. Change of environment can help you change your mindset. How to get over your ex? Get out there and feel a different atmosphere with different people.
SIMPLE SIGNS YOU'RE GETTING OVER YOUR EX
The moment you no more get worried over phone calls or texts you use to have with your ex is telling you that things are getting better. You are getting better when you no more wake up the mid-night to think over him the whole night making you have sleepless nights.
If you can move along everywhere with no grief of the memories of him, then remember, you have passed the test of how to get over your ex.