The Era of Our Culture and power
Written By Arimeyaw A. Alolo
Asalaamu Alaikum Warahmatullahi Wabarakaatuhu!!!
I have read developing unpleasant stories coming from the north concerning some disturbances in Changli. I am so sad, angry, and heartbroken to see young people waste their lives fighting each other.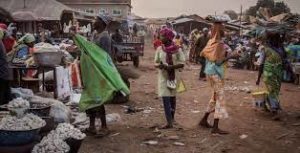 Growing up in the 80s in Tamale, what I learned from the community and the people of Tamale is:
* communal labor;
* the love for each other;
* keeping watch over each other's children and properties;
* sharing/giving (maybe this attitude made some of our people lazy)
* All young kids and young adults trooped to the Kaladan sports stadium either to play football and other games or to watch RTU train and play matches; etc
All these activities kept the whole north and Tamale moving happily and enjoying nature's gifts. Our parents treated every child living in the area as theirs so there was so much love, affection, communal spirit, and above all happiness until the two BEASTS (Greed and quest for power) appeared from nowhere. The turning point.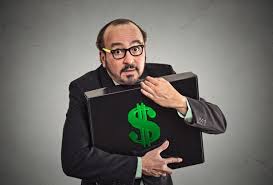 GREED started setting in when politics was introduced into the region. Initially and naturally, the initial politicking in Tamale was so friendly and funny. I can remember growing up in Sarbonjoda (the eye of Tamale back in the days), we formed party groups and sing party songs throughout the night across the town every evening as a way of propagating NPP's messages. This was also done by the other political parties. Football clubs were formed and we played against each other with fun and happiness. It got to a point in recent years that some politicians started being GREEDY and forming smaller 'macho men' groups to protect their interest.
They taught them to fight and suppress whoever is against their interest. People started resisting such things by also forming thugs and bases. Meanwhile, the bases existed before politics, and all that we did was to gather together to have fun and retire to our beds to a sound sleep. These greedy politicians elevated their greed to include chieftaincy matters in our politicking to gain control and power over a certain set of people.
The QUEST FOR POWER, by all means, started with the introduction of politics into our chieftaincy institutions. This whole thing started when our overlord was murdered. This saw an influx of 'refugees' into Tamale some of whom are those causing the troubles in Tamale. They had lost almost everything in the war at that time and are vulnerable to anything.
One would've expected that the security agencies would've taken the matter up. Low and behold, greedy politicians in their quest to gain power after realizing that they were fading out took advantage of the unfortunate incident and started polluting the minds of these people who lost their parents, wives, siblings, and girlfriends. This is when we started seeing and hearing the burning of houses and killing of innocent people in Tamale in the name of chieftaincy matters and politics.
In case you want to make money from home, then feel free to join now! 
Read related articles: Get Strong Relationship
Tamale was now divided into NPP/NDC or Abudu/Andani. If you were NPP you were being tagged as Abudu and if you were NDC Andani. This has been translated or smuggled into our religious activities. This development lingered on for decades and caused our development since the central government had to spend resources to contains and return the area to normalcy.
We were deprived of essential developmental needs, and people lost their jobs, crimes started increasing, burning of the house with the least provocation. I can remember one day guys from our area especially the refugees decided to assemble in front of one of my dad's house where he has his office to burn it because others were burning down houses in other areas.
Meanwhile, the mothers, sisters, and wives of those guys were fetching water from that same house they wanted to burn down for FREE, and they use a shed at the back of the house to ply their trade (how ironic is that) as Muslims.
Meanwhile, Tamale is predominantly dominated by Muslims. I believe 99% of the people who are really from Tamale are Muslims. Due to Islamic preaching and the Sunnah of our Prophet Mohammed (Sallallahu Alaihiwasalaam), we the people of Tamale are supposed to hold high Islamic morals and desist from harming each other. At the call of the Azan, every young and old, both men and women troops to our Masjids to offer salaat and ask for forgiveness and blessings. So I always ask myself these questions:
1) why rush into the Masjid when you are called to worship your maker and also rush to serve you small master whenever you are called to beat someone, kill someone and burn a person's property which your maker asked you motto do? (This are the worst form of crimes even in the face of the Almighty Allah (hypocrisy in the face of Allah)).
2) How do we feel as Muslims when we stand in the Majids to ask Allah for forgiveness and blessings when we are intentionally causing damage to others?
Advice!!!
Fathers and mothers, brothers and sisters, friends and enemies, it's time for elections again. We have all lived in this for decades (Thanks and praise to the Almighty Allah for that) and we have seen how we suffered, struggled to put food on our tables, struggled to educate our children, lived, and continue to live in abject poverty, etc. We should NOT allow any greedy politician to encourage us to fight one another. Islam preaches peace and there's a reward for whoever maintains and encourages others to be peaceful.
 Tamale and the north is the only place we have and no one will make it better for us. Your sons and daughters residing in other regions and other places are the laughing stock and receive constant abuse because of your actions. We are being humiliated by the day because our people don't want to live with each other in harmony.
Let's not allow our greedy politicians to dictate our future for us. Let's say NO to violent politicking and embrace diversity in peace. This will bring in development to the area. We cannot use violence to solve every issue. It is not Islamic to do that and every Muslim who indulges in that act should repent and seek forgiveness.
The greedy politicians will not come and show you how to make it in life. They will come and give you money that wouldn't take you home, buy you motorbikes and other gifts, whiles their children, family members, and close friends are attending the best schools in the world, having the bad fun in the world, eating good food and exercising 'violently' to burn body fats. And all we do is to allow them to use us to cause harm to others while their families and close friends are safe in their homes. They need us to continue staying in poverty so they can come dash out some freebies and we are grateful to them for destroying us (Subhanallah).
Have we ever heard about the burning of houses or whatsoever violence it may be in the residential areas where the rich and the politicians live? NO. It is because they are belly full and thinking about how to get more. On the other hand, we in the slums and other areas are being influenced by politicians to cause harm to each other because we are poor and rely on them for survival.
Let's all resolve to take our destinies into our hands and get engaged in doing something productive in our lives. The population in Tamale is growing by the day and what one needs to do is to identify a lucrative venture and invest something into it however small it may be. And keep patients and working hard, we will get where we were destined to be.
When the politicians bring us the money to go cause troubles, take them and invest in your business or start new businesses and tell them to call their families and close friends to come to fight. With that, we grow our businesses and become independent.
To the educated ones, let's not betray our people for educating us for free by neglecting them. Let's educate them on the need and benefits of peaceful coexistence. Let's give back to society by mentoring the young ones. Let's show them that making money is not easy and for that matter, we should strive harder to make it but not rely on freebies.
May Allah guide us through the right path and forgive our sins. May he protect us from the negative effects of the Coronavirus pandemic. Ameen.
#bringbackthecommunalspirit
#bringbackourgamesandremovethekidsfromthestreets
#stayhome
#staysafe
#practicesocialdistance
#observetheprotocols
Long live North
Long live Tamale and our people
Long live Ghana
Arimeyaw A. Alolo 
H/N H135
Sarbonjida, Tamale