10 Ways to Make Your Boyfriend Happy Always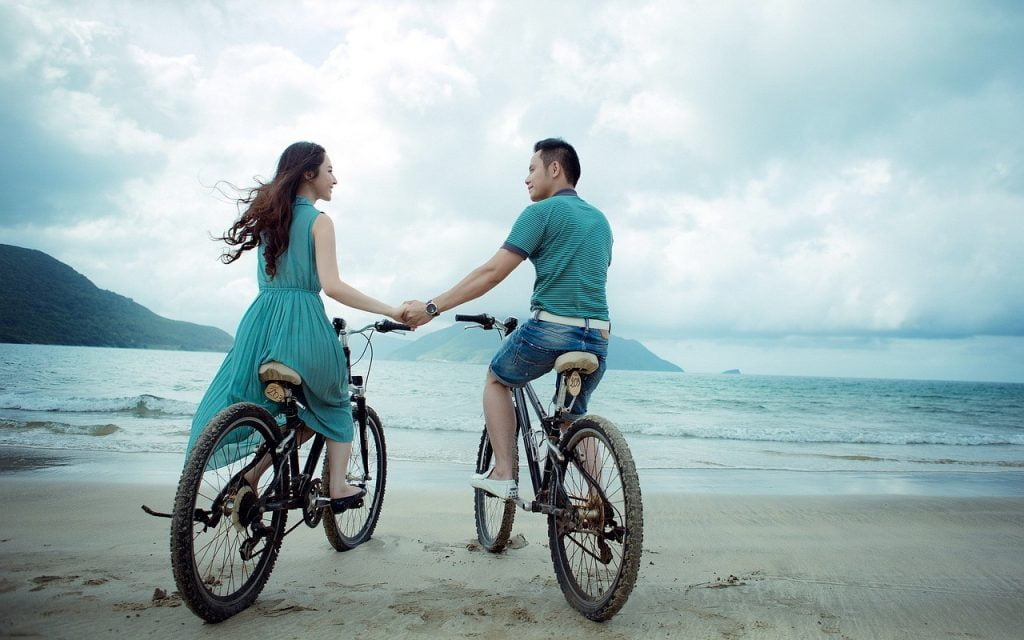 How would you make your boyfriend happy when these secrets in this article are not followed? You have a lot to do to bring happiness to him and yourself. There are some secrets that you won't be told but am willing to let you know today.
Recommended Readings: 5 Reasons Why Women Love Responsible Men
Your boyfriend will love you more after you apply these strategies. Be cautioned, he may damp you if you fail to work well with romantic gestures. Let's begin with the secret tips to make your boyfriend happy forever.
1. Let him feel your presence
Your presence is really important if you are in a relationship. It doesn't necessarily mean your physical presence but anything that can bring you people closer than before.
 Don't wait for him to always call you during the day, try texting or calling to check up on him once in a while. Spice up your relationship with your presence by allowing true love to prevail.
Visit him when you are not together very often. He does that for you, right? Be a lady of virtue and make him understand that you are on the journey together.
2. Be supportive
Support comes in various forms. Be it physical emotional or psychological support. Do it for your boyfriend. There will be times that he needs your support very well, try to be by him.
You heard that he is out of roots, visit him at his health needs and make his day very lovely. Men feel so excited if their girlfriend can be supportive.
People will start to be jealous of your relationship when you start to show such kindness. A friend in need is always the friend forever.
3. Compliment him
My dear ladies, never sit for someone to compliment your partners for you. It may seem nothing to you, but start and see the positive results.
Compliment takes many forms so choose the one that best fits the conditions at the moment. You cannot just be complimenting your boyfriend at the wrong time.
Read More: 9 Signs of a Breakup you Are Likely to face
If it is an outfit that looks nice just let him know "Babe, your outfit looks nice on you." If he does something beautiful, let him feel the appreciation from you.
4. Be romantic towards him
This is what many people are lacking including men. They seem only romantic when they are starting a relationship. Immediately everything sets in positive, and they start to leave a jeopardised life.
Don't be part of those women. Do it again and again. If a man feels honey from his girlfriend, he finds it difficult to cheat. Men fall out because of what special someone did for them.
Find out how you can be romantic from a different source of media. Men are caught by what they see and feel. Being romantic toward him will make happiness fill his heart.
5. Appreciate the little you have
Not all men can provide for their girlfriends, so be thankful for any small thing he gives to you. If you show gratitude for what he does today, he will do more when he has in abundance.
Thank him for any support he does for you. If he helps you with in-home activities, show love and appreciation, even though he benefits from it as well.
6. Avoid Jealousy
Jealousy kills the zeal and happiness in a relationship. A lot of people have ended a good relationship because of unnecessary jealousy. Do you see him with other women? Don't react when you have no facts.
You may pour what is in your hands to catch a mirage. Be calm and watch him keenly. If he is trying to go wayward, find a good way to bring him back on track than fighting over what you don't know.
Your love for your boyfriend should supersede gossip and jealousy. Handle each other with the love you began with not what will destroy you all.
7. Be Honest with your boyfriend
Honesty brings unity and trust. Never lie for favour say as it is in your discussion. Honest people hardly lie but rather correct the doubts of others in life. He will trust you more if he finds out you are such an honest woman for him. Keep the truth and run away from false information.
8. Surprise your boyfriend
Does he surprise you with a gift? How do you feel about surprises? Do the same as you expect him to do. Occasionally, surprise him with any gift you get. It can be a shirt that has his favourite colours.
If it is his birthday, make sure you do something small as a surprise for him. You can take him out on special days like this. Allow him to feel the vibe of a happy relationship.
9. Let him feel happy in bed
Guys feel happy for ladies who are freaky on the bed. Let him have a full-time play with no halftime or injuries. Be the woman who can ride a horse like the one in the race. Be calm and let your man have a good moment with you when necessary. Any time you are not ready for something, let him know in other not to break the rules.
10. Share ideas with your boyfriend
It is prudent to share ideas with a man you have in a relationship. It helps in building confidence and trust for both of you. Let him know something you wish to do or which you ask for his opinion. You are part of the happiness of your boyfriend so fear not sharing great ideas that would help you guys.