Are you in love with a married woman? What to do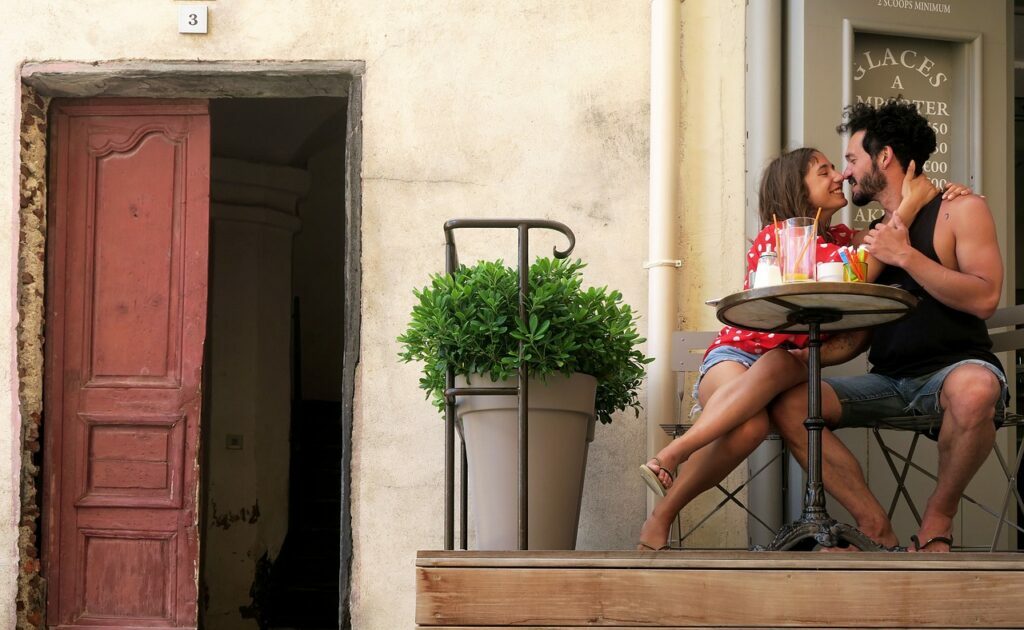 I can see you are in love with a married woman. How can you hold yourself to either stop or make your way out? It can be difficult when you find yourself in such a situation but we will help you to turn things around.
How to Handle Situation When you are in love with a married woman
Several things are involved when you find yourself in love with a married woman. You doubt whether she may leave her husband for you. You also think of the emotional trauma if you are caught in the act. Dealing with married women is quite tedious and dangerous. One of the things that can end your life faster is dealing with someone's wife.
The person has gone a long way to get her married, paying her bride price and other requirements to officially have her as a wife. It will take your life to sacrifice your time falling in love with a married woman.
Scenario: Yuvi married her husband for 6 years in Durban. They had 2 children and happily lived as a husband and wife. In their 6th year of marriage, Yuvi's husband went for peacekeeping in Liberia. A teacher called Ani was transferred to teach in one of the government schools in the town where Yuvi stayed.
Ani happened to be her ex-boyfriend of Yuvi and they met again. The woman contracted him in the absence of her husband to help her 2 kids with studies during weekdays.
Read More: Facts: The Types of Curvy Ladies That Attract Men Easily Without a Word
The old relationship spike up again and they started having affairs at Ani,s home. Unfortunately for the 2, the husband heard about it and came down to find out whether it was true. He was impatient about the issue which cost Ani's life through a gunshot.
How to stop Having Affair with a Married woman you love
Delete all her contacts from your phone
Block her from all social media platforms
Delete all chats and photos or videos of her
Get transferred from where you live closer to her
Make a personal confession that you won't ever deal with her anymore
Never give the chance to ever have the opportunity to interact with you
Cancel everything that links you together
Change the way you do things in order not to fall victim again.
In the beginning, it will be difficult for you but be strong enough to resist any temptation of having an affair with any married woman in your life. It is dangerous, can cause your life, can destroy your reputation and may end you up in jail.
Why Married Some Women Cheat on their husbands
There are several factors that make married women cheat or have affairs at the back of their husbands. The majority is them are a result of a lack of romance and good affairs. Some men relax in their role as men immediately after they get married to their wives.
Remember, marriage is based on several factors aside from companionship. The role as a man of the house, and the role to satisfy your wife properly. If this is missing, then you are given the opportunity for intruders to take away your happiness.
Many married women wish they never got married to their husbands due to poor performance in bed. They are shy to tell others due to the fear of being exposed. But the bold ones do by revealing it to the right people which get solved and retain the marriage happiness.
I will advise every man reading this to be cautious even if you have fallen in love with a married woman and you find it as difficult to stop. A woman in marriage tries to get sexual pleasure if it is missing from their marriage.
What is done to the Husband will be done to you?
Do you think you have fallen in love with a married woman so is that ok for you? No, she will do the same to you even if she lives to marry you. They will never leave all their investment for you to be with them.
On the other way round if the opposite happens, she can do the same to you when you get to quit her from her husband. Women are programmed to look for what will secure them before any other things of interest.
What you must not forget is that she will deceive you same at the right time as she wants to do to her husband. You must avoid it before it happens. Prevention is always better than cure as they use to say.
How People Fall In Love With A Married Woman
It doesn't just start the moment you see her, it always starts from one thing leading to the other. It can be through a project you both met to do. She asks for help and you do it for her. If your approach to her is quite better than how the husband is doing to her, she may start showing you some signals.
With time she will ask you for a discussion on certain things she doesn't understand. It will get to where you will both go out on a date. Kisses may come in and lead to what will bring you people to where you are today.
Falling in love with a married woman is the most complicated thing many men fall into. several factors count on how people get to love someone's wife. My advice is to find a way to stop it even if you had intimacy for a while. Let her go and search for your own soul mate. You can equally get your lover as long as you search.