10 Secret Things You Didn't Know in Relationship Guide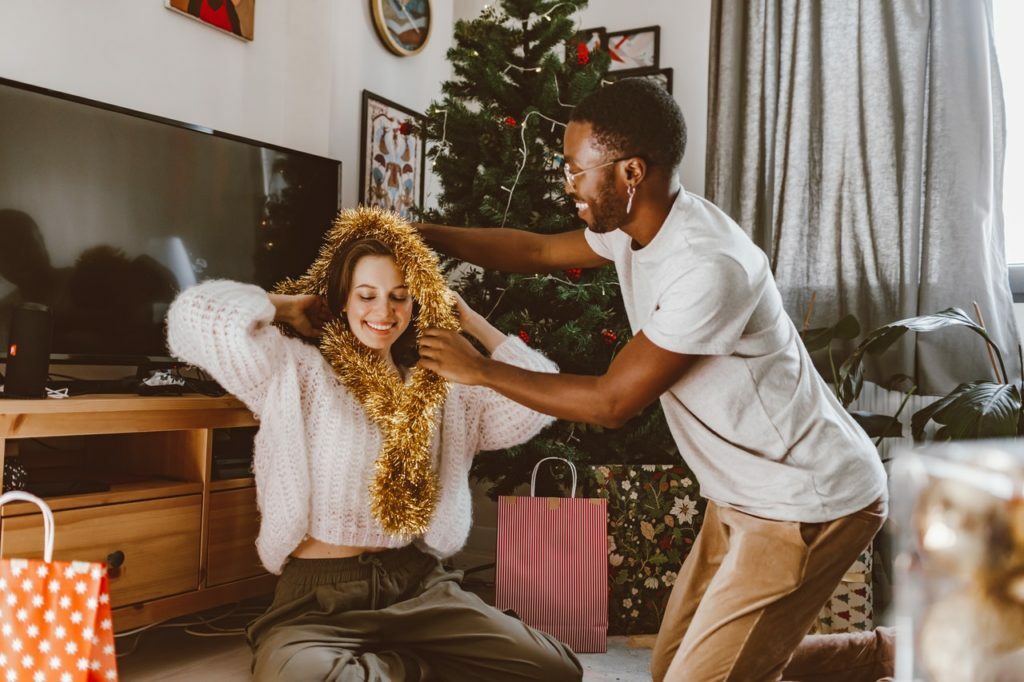 Have you ever wondered about the best relationship guide for your relationship? We are glad to come out today with the best relationship guide and the mistakes others are making in the growth of their relationships.
You and your partner need to have good habits in your relationship for it to grow and flourish.  Let's show you the mistakes that will destroy your relationship completely if you do what others are doing.
1. Little or No affection
If you lose to show affection to your partner in the relationship, see it as a dead relationship. Closeness and trust often go hand in hand when you are in a relationship. Leaving in a vulnerable state kills the happiness in your relationship.
Be proactive to your relationship guide by making sure affection takes charge of everything you people do. Hand holding and curdling all form part of the attraction in a healthy relationship. It aids in showing love for each other in the relationship.
2. Relationship is not for lucky people
Some complain am not lucky in terms of selection and the type of partner I met in life. All my friends are fortunate to get a good husband or wife who is more caring to them. I don't think it is luck on their part though I don't disagree with you fully. It may be a small problem you have and not yet addressing.
When your partner came the first time to you for marriage or dating, you liked him or her before granting the permission. You were in happiness until you discovered a little bit of misunderstanding. Sit down and analyze the best way to make things work. Some problems can just be solved with words and calmness.
3. Check on how you deal with anger
There is no perfect person on this earth. We all have our flaws one way or the other. There will be a day when one will get offended by the action of another being it intentional or unintentional. As a master of your own, you have to be mature enough in handling such issues without relating them to other dubious issues.
Don't comment with too much emotion. Be courageous in pointing out issues at the right time. Don't disgrace your partner in front of the kids or family thinking you are correcting him or her. These are the usual mistakes many people make in their marital homes.
4. Compliment your partner
Compliments play a key role in relationship building. Take it seriously from this relationship guide that you will start to show appreciation and other forms of compliments towards your partner for a healthy relationship.
You can check out our previous post on the best ways to compliment someone in a relationship. No one hates to hear good things about him or herself. The moment you adopt that strategy, you will see things improving towards the perfect relationship you ever dreamt to have.
Related: Reasons young girls love older men.
5. The Mistake of Discussion marital Issues with 3rd party
The error you cannot erase is discussing your family issues with an outsider. No one should be trusted when it comes to relationship matters. The key to a healthy relationship is about trust in yourself and your partner. Never allow any intruder to come in and mess up your successful relationship. Only consult experts who are well-known for solving relationship issues than selling out your information to other people.
6. Be Humble in Communication with each other
Are comfortable opening up issues with your partner? Engage in an honest decision with open-mindedness in a humble manner. Both of you in the relationship should be able to point out problems in the relationship and solve them.  What you must know is that you are bound together to address your information. Have a humble communication with each other and sort things out for good.
7. After the Argument what you do
Your maturity is known well after having misunderstandings with your partner. What do you do after fights? One may cause a mistake and what next after that? This should never ruin your relationship. It is important to accept your mistakes and say sorry. Fighting is what produces and often leads to breakups. All of you should forgive and move on.
8. Appreciate Each other
If you need a healthy relationship, appreciate each other's effort. Do you tell your partner how special they are to you? How do you accept his effort when he does something for the family?
Nicely appreciate each other. Mutual respect and appreciation are the keys to maintaining a healthy relationship. We have a free relationship guide here for you to maintain your marriage. Tell him or she is always happy about what you do for her.
9. Your Approach to Issues
The way you approach issues is a key factor to the success of the relationship. Your approach can make your relationship frustrating. Some people fear being dumped by their partners and allowing them to walk over them. Never be part of such a mistake. Don't act out of fear in a relationship; you are both in it together. If you give all power to the other partner for fear of losing h/her, don't expect your relationship to last.
You are in the relationship for happiness and care for each other. Sit down and address what you don't understand together.
10. Misconceptions About Relationship Guide
Some mistakes in relationships happen as a result of assumptions and misconceptions. Avoid what people say about your partner and do your analysis. You don't have to allow someone to define your relationship matters. Set your questions and solve them. Listen but leave out what is not having a positive impact on your relationship.
Approach situations in your relationship with compassion and focus on facts, not hearsay. Be open-minded in your relationship by avoiding what you think about your partner. This relationship guide is to help you succeed in your marriage or dating relationship.