How to Leave an Abusive Relationship: 10 Step-By-Step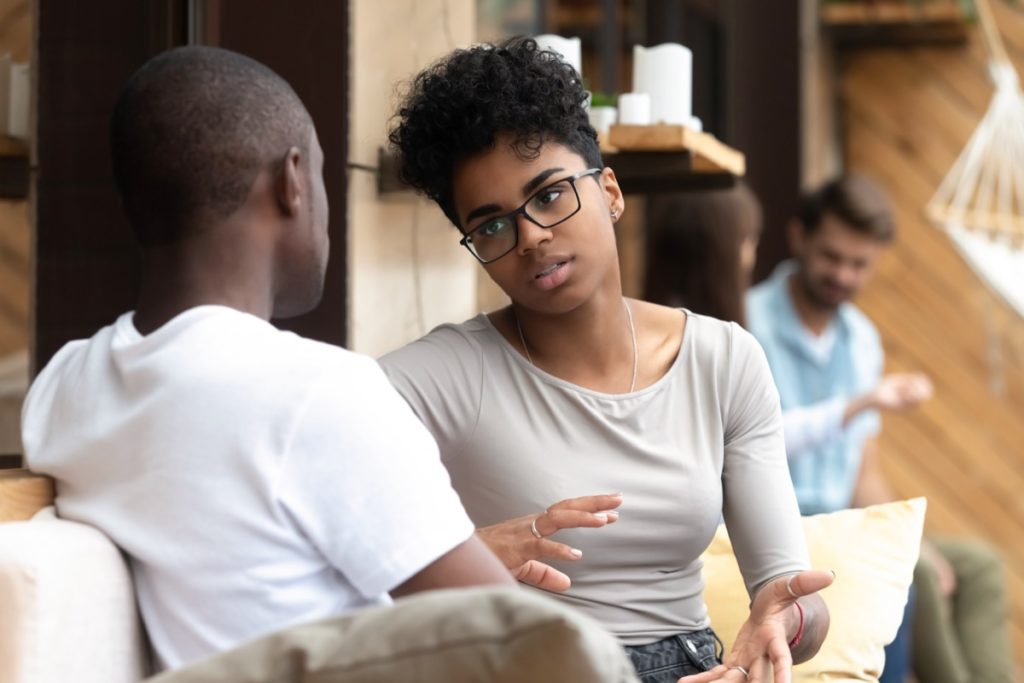 Do you see yourself in a terrible relationship that is killing your soul slowly? We are going to let you know how to leave an abusive relationship step by step.
Finding yourself in an abusive relationship can be terrifying and regrettable. It comes with interrelated problems where one issue led to the other. What even pain me is that some people are in a relationship without knowing it is an abusive one until things get out of hand.
Our focus is to see you through if you find yourself in such an abusive challenge. It isn't easy to exit an abusive relationship if you don't follow the necessary procedures. It may be that the reputation of the person might impede you from taking action but don't sacrifice your life for a horrible relationship.
The Late Osinachi Nwachukwu, a top Nigerian singer died on April 8, 2022, when it was alleged she died of an abusive marriage by her husband who claimed to be a Pastor.
Do well to exit before it scraps your precious life. Try every possible means to get you out of it because such is not a relationship. [Read More: 10 Open Marriage Rules you must know]
There are many kinds of abusiveness in relationships. You are not alone in such a relationship since other people are coward to spill the beans. A lot goes into physical abuse while others go through different forms of abusiveness in their relationship.
It can also be emotional or mental abuse in your relationship. You may be hurt by a threat from someone who may give you emotional and mental abuse.
What can you do when this happens?
How can you avoid this form of relationship?
1. Understand that you're in an abusive relationship
You cannot vow against what you don't know. You may have to get to the level that you understand how things may be heading in your relationship journey. Check the warning signs that may be arising day after day.
Smartly take your time to study the events of happenings in your relationship. You will see that your partner is treating you with certain behavior. Your families may not attend to help you immediately if you are unable to prove yourself to them. Don't rely on any other's advice only because you are with your fire and know the heat of it.
2. Talk to Professionals
In every field of life, there is an existing specialist that can handle your situation. Talk to a close friend or counselor about what you are going through. The support system you have will help you go through all the processes.
They will help you on how to exit the relationship for a better life. You have all to take that decision to rescue yourself from any future damages. Abusive kills so don't let it go overboard before you take action.
3. Take Decisions without his Knowledge
Be silent on the decision you are taking since he is the one you want to do away with. Your decision is the best to help you escape his wrath. Plan very well and let it be within you.
Keep quiet about your decision as you plan to leave. Such decisions are not meant for public consumption. Keep cool, think well, and know what step to take before the other. You are more intelligent than him, so kindly follow your subconscious mind. [ Recommended: 10 Intimate Things to do with your husband]
4. Plan what to do first
Where do you want to go if he fails to change? You must take a concrete decision not to give him chance again.
What will be your escape plan?
As you already did the discussion with your friend, now be tactical in your steps. Many times when we voice out these things, it places us on a different edge and even angers them more.
Don't spread your information to people you don't trust because you may not be able to tell the intention of the person you are discussing your information with.
5. Try to Avoid the situation
Gather momentum or confidence and power to avoid the abusive situation. You don't need to think more about it but start working on it by having good talks with your partner before it set in. Some may listen while others may not listen to you at all as you try to do that.
6. Attempt to leave home a while
If your partner starts physically abusing you, find your way out of home and go to another settlement somewhere. You have to leave an abusive relationship if you feel unsafe and get your way out of his anger.
You can go to settle in your friend's place, family, or a new apartment if you have one already. Get a safe place for your safety so that they won't find you to worry anymore.
7. Be Proactive in your Decision
When you are hurt, don't wait for long. Quickly talk to a close relative about how to leave an abusive relationship you find yourself.
Delaying can lead to extra trauma. Never let your partner discovers what you have initiated until it gets to the point of decision.
8. Let someone come to support you to leave
You can leave when he is not at home. He may not give you the green light when you want to leave home. Let a friend support you to leave such an abusive home.
9. Take All your Important Documents
Take all your important documents before the day you leave. It will be appropriate to quickly send your important document and bank cards away before the day you leave home.
Abusive hurt so let your plans be unique.
10. Get a security escort
If all your plans are not working in favor of you, maybe he probably suspects your departure, and then gets a police escort. These and many more including how to leave an abusive relationship as things get tough for you.