Long Distance Relationship Tips: 10 Ways to Keep Your Relationship Strong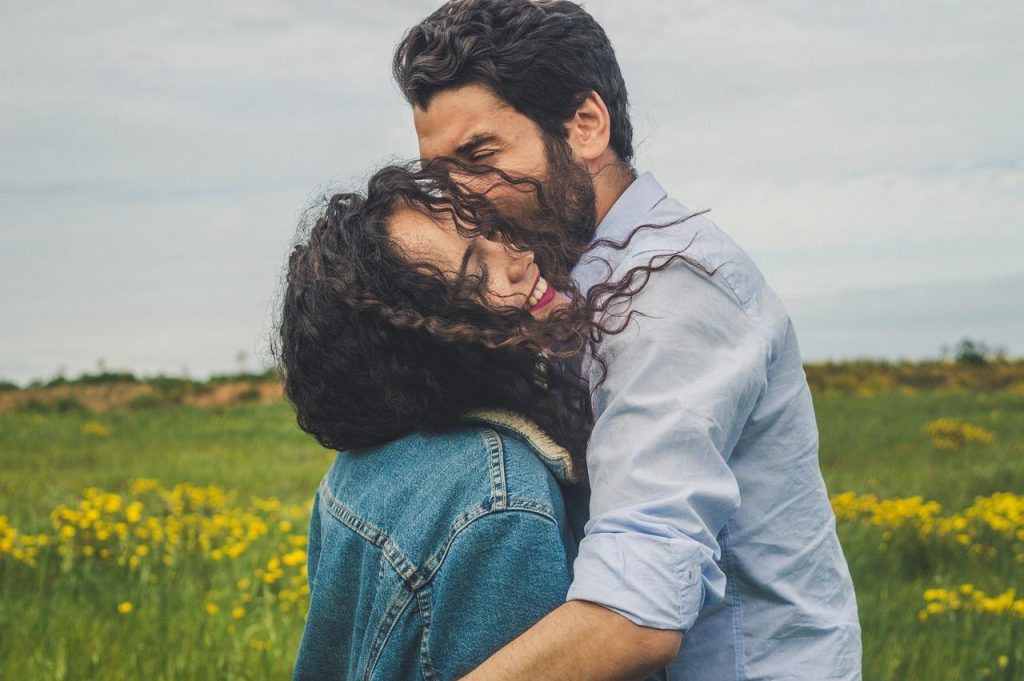 It's a fact that cannot be denied that long-distance relationships can be challenging, but they do not have to be challenging as we witness or hear! If you are good at handling the pitfalls and increasing the benefits of your LDR, you can have an exciting moment, and a strong relationship with your significant other, no matter the distance. I have for you the 10 long distance relationship tips that will work better so that you never again need to wonder if it's worth it. [ READ MORE: How to Win Him Back: 10 Tips ]
1) Give Plenty of Time
Time plays a key role in relationships, especially the distance one you hardly can control. If you have enough time, then this type of relationship will perfectly work in your favour.
No matter how tight your work is, you should have enough time for your love partner. The reality is that, set aside some specific time each week to talk on the phone, skype, zoom, or messenger to settle and evaluate the week.
It worked well for me when mine was far away from me due to job differences. You shouldn't allow distance to affect the period of communication. I used to speak to her every 8:00 pm before I sleep and also at 7:30 am before we all depart to work.
You should also try to visit each other as soon as possible even if it is once a week or month. Distance relationship is a bit different from other forms due to individual difference. Don't fight if you are not able to get him or her through the phone some time. It is part of the game.
Be patient to communicate with each and see how lovely your relationship will be for you. When you're together, make sure to put your phone away and focus on each other.
2) Put in the Effort
Don't think she is yours forever so you will not put any effort to protect the relationship. Keep your best to make things work well for you. Long-distance relationships demand extra effort, but that is good for it when you find the one you love beyond distance. Try to know the schedules of your partner, how he eats, how he amends life with work, and how he is coping with the period of loneliness.
It will send a message to him or her that you care for each other and your effort is precious to maintain you as a life partner.
3) Don't Compare Your Relationship with Others
It is usually easy to get bored and confused because of what you see about others. What I want you to know is that not all glitters are gold. It is so easy to get caught up in comparing love and this is an undeniable way to kill a relationship.
Never compare relationships because the destiny of the hawk is different from that of a fowl. Just focus on making building a strong relationship the best it can be.
When you go deep into the forest all trees have it standing point as compared to staring at them from afar. Keep the love secret and don't share what happens with people you trust.
4) Check In Regularly
How many times do you check up on each other? I do it 3 times a day due to the work I do. It is not mandatory to do like I do but it depends on the agreement you both have at the initial stage.
In a long-distance relationship, constant check-ins are key to help keep your relationship alive. Schedule a weekly check-in date night where you can have enough time to chat, share pictures, or probably video calls. This will allow you to stay connected and loved beyond the distance.
5) Use Technology to Make Things Easy
Technology is making everything possible which can be used to ginger your long-distance relationship. Couples in long distance relationships can adopt the best method of communication to assist you to achieve your dream.  
Luckily for you, there are plenty of ways to just hit the inbox of your partner like you all live together. Video calls, chats, messaging, social media, and all sorts of these technologies will help you improve communication in the relationship.
Plus, there are many other ways you can adopt to beef up the relationship. Keep in touch always either through calls or any form that may help you and this is the technology we are talking about.
READ MORE: 8 Ways to get your Man Happy and Keep Him Hooked
6) Send Gifts and Cards to Your Partner As Surprises
Have you ever surprised your partner with any gift? Don't inform her, just send and add her contact number for the delivery person to call and give it to her. She will sleep thinking about you the whole night. Add a flower to signify the love you have for her and the way you value her much.
A simple avenue for you to indicate love to your partner is to send her a  gift or card. It doesn't have to be anything big or expensive, try and do any little thing to keep you guys connected forever. You can also write a heartfelt message on the card to let her know how deep you are in love with her.
7) Stay Positive and Consistent in Your Relationship
Don't ever underestimate anything in a relationship because little mistakes can lead you to break up, especially in this type of distance relationship. Keep consistent and positive-minded as long as your partner is far from you.
One of the critical things moments to keep all moving in your favour is a positive mindset and consistency in our communication.
This is by trying your best every day, even if it's just for a few minutes, and being open and honest about how you're feeling. It's also important to be understanding and supportive of each other's needs, even when you can't be physically together.
8) Show Appreciation for The Small effort
One of the best long distance relationship tips is by showing appreciation for the little things your partner does for you. Appreciation is of the long distance relationship tips you can use to show love to the kindness of your partner.
This will help him to understand the value you attach to his efforts. Just because they're not closer doesn't mean you can't let them see how you're thankful for the effort. Just saying thank you is enough to change things. Plus, it'll make him understand that you love him more than he thinks.
9) Support Each Other in Similar Interests
What do you also do to support him? Any kind of support you can do is enough for the growth of your relationship. The best way to make things easy is to be in support of each other during times of difficulty.
You know that your mood will be a bit compromised so you can share articles, books, or music that you think the other person would enjoy. You can use this long distance relationship tips to make things work in your favour.
You may even send each other little gifts that remind you of each other or shared memories. Taking an interest in what the other person is interested will help you keep connected forever.
10) Dealing with a Breakup (If It Comes To That!)
No one wants to hear things like a breakup when you're in a relationship but there is the possibility of a breakup in all forms of relationship. Here are some tips on how to deal with a long-distance breakup, should it come to that.
Keep being who you are and don't force for a comeback. Let what you do be relevant and never bother to push anyone who wants to leave to come back. Keep your intentions confidential even if your partner asks. Time will bring you together again if you are meant to be together.