9 Secret Ways to Make Her Think About You Non-Stop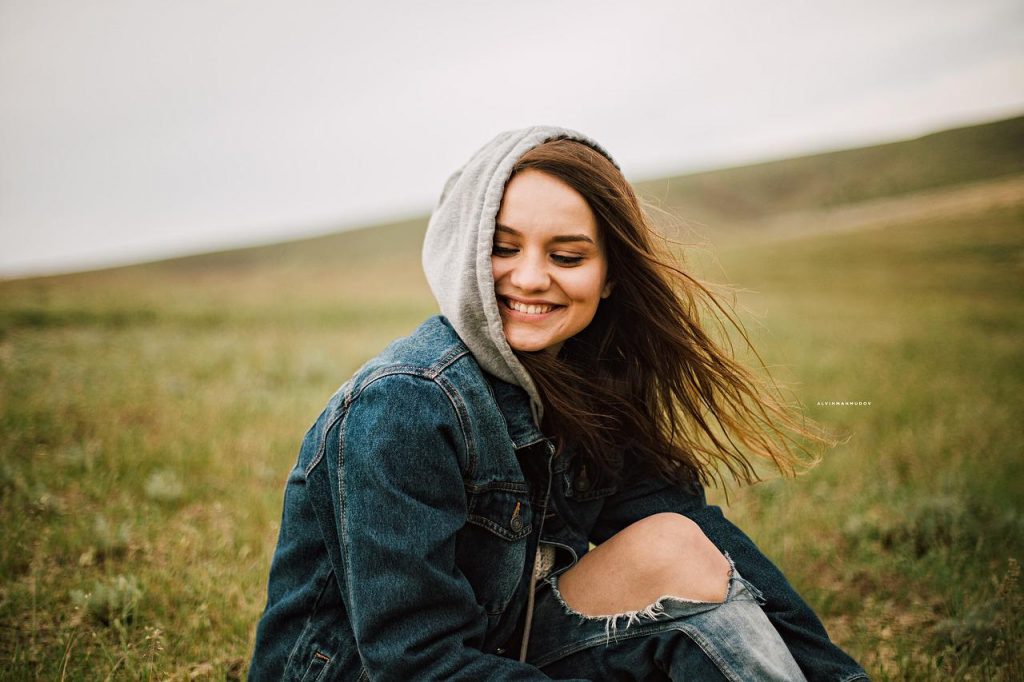 Finding yourself here I can see you want the secret ways to make her think about you non-stop. It's also no secret again if you already know but you may want to feel secure in your relationship and make her understand you always. We are not going to fail you but we will be given you the best tips to get your lady hooked to you in love.
The following are 9 ways that will aid you to get to that best level of relationship. Use them in your favour together or separately to make her think about you non-stop. It will make her feel harmless, safe, and loved in the knowledge that she can trust your feelings towards her.
1) Go Above and Beyond how She Thinks
One way to make her think about you non-stop is to wow her with the things you do. What things am I talking about? Keeping life simple, by attending to her needs appropriately and exact time she never expected.
This could be something simple as cooking her dinner when she's had a long day or sending her a love message just to let her feel the love or support you have for her. Whatever you do, make sure it is going to add spices to your relationship. She will love you for it, and this might make her chase you than usual. [ Read More: The 7 Biggest Mistakes Men Make When Dating ]
2) Just Be Yourself
Yeah, don't do what will affect you or make you overthink, be yourself. This is an important way you may overlook but is going to make her think about you more.
What I want you to do is to be confident in who you are and be yourself. Never make the mistake to be the person you are not, she already knows who you are to her. Be genuine, honest, and kind, to her plight and the rest will be so easy for you.
Giver enough space by following simple principles in a relationship. Make her your pride by letting her know how you value her and would want to keep her as your confidant. This is a breakthrough for you to make her think about you throughout the day.
3) Go on a Date with Her
Asking her once a while is a good way to make her think about you non-stop. Plus, she will love you more for doing that for her. Keep things simple according to your budget without putting yourself into a financial trap. Just make sure that it will be the moment she can hardly forget about. Just have a look at some of these tips:
1. Plan an adventurous outing that is like rock climbing or hiking of that kind. Take her out to any new places she ever knows and takes romantic pictures with her to keep her memories.
2. Take her to romantic places for a picnic.  Choose what will make her happy as well as yourself.
3. Light candles and surround yourselves with gorgeous flowers that can keep her thinking to have more of that sought.
4) Compliment Her Mind Appropriately
There is nothing that makes a woman happy than when her man or boyfriend compliments her. Have you ever tried that before? Try and blow her mind with your sweet compliment on what she does for you.
This is the moment you set the pace for her to keep dreaming and thinking about you. Let your compliment be done intelligently. She will begin to witness that you are a source of happiness and inspiration in life.
Thank your girlfriend for the little things she does. Is it about her new hair? "Baby Girl, you look beautiful with your new hairstyle." [ Related Readings: 8 Ways to Get Your Man Happy and Keep Him Hooked ]
Keep making her happy through your compliment and see what she will think about you too. This is the antidote for a strong relationship.
5) Reveal a Little Bit of Yourself
Don't be too desperate for a woman whom you have always shown interest in, just show a little bit about your true life. I am saying this from experience. Just do your part but don't force things on her. Let everything flow organically.
When you are in love, you are not insane, so keep things in the right perspective. A little bit about you is enough. Be truthful to her as you can. That's the true way to make her think about you non-stop.
Keep her in suspense to always wanting to know more about you. There is nothing like a perfect relationship but always be the best of all kinds when you are mutually connected.
6) Give Her Space
One of the best ways to make her think about you is to give her space. This means giving her enough time to always miss you. Being around her always will not make her miss you. Let her miss you by being lonely sometimes.
This can be possible when you give her some space to also do her things alone. Let her sometime be with her friends or alone sometimes. Look, don't force love let love search for you as a man. This is a secret woman won't tell you.
7) Make Things Flow Naturally
There is no better way than to let things move organically. You cannot always control every situation than allowing things to flow naturally. I know you love her and she also does but doesn't rule situations.
The nicest way to make her think about you is to allow things to go smoothly without forcing them to happen. Everything that happens will surely go when you allow patients to take in charge.
This is the practical way to let her build confidence in you and move towards solutions in relationships.
.
8) Get Physical by Her
Being physical is not about being with her throughout the day but having your presence once may be enough. It all depends on how your busy schedules are during the day.
That's what I describe as practical love. When you are close to her, she will also think about you than being far away.
9) Text Away
Choose a day to communicate only by texting. Calling her is ok, but I want you to also text her some time to discuss more relevant things. Depending on how your relationship is, she will think about your romantic words or Emojis.
This can help you to be a bit dynamic in your conversations with her. Communication is a key player when it comes to relationship building, especially in long-distance relationships.
Keep her glued to the love messages you do give to her. Don't think it is difficult unless you are lazy to learn from others. This is one of the best ways to make her think about you always.