These Things Will Make a Difficult Woman Fall in Love with You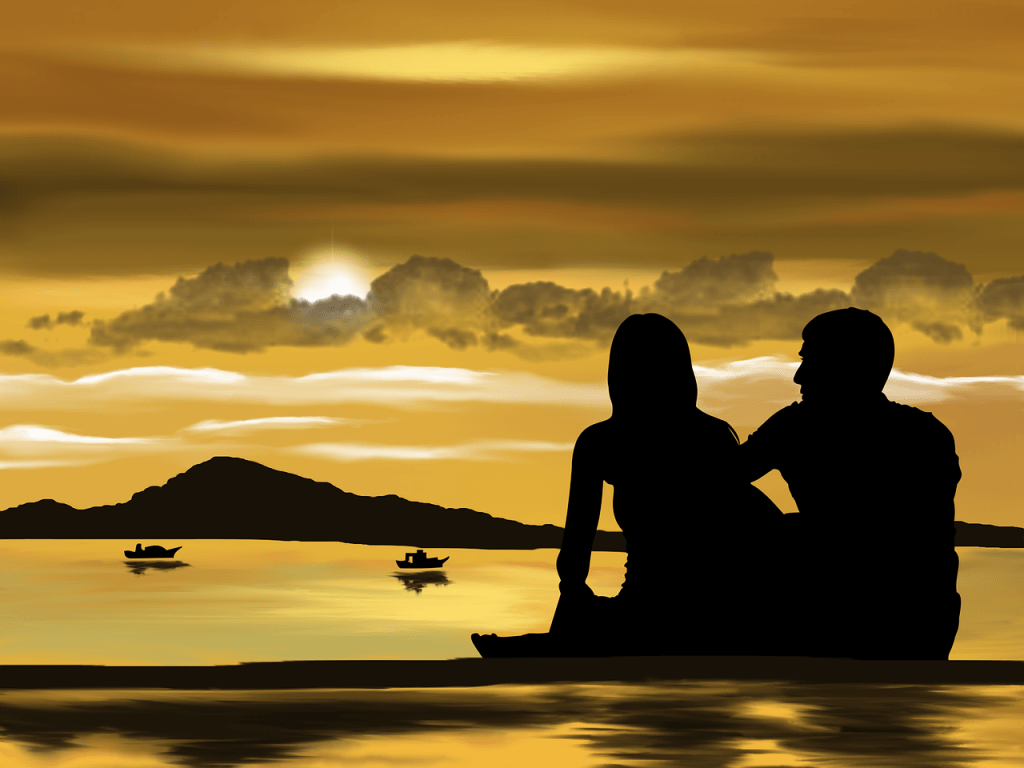 You see her be independent, bold, and don't care whether you exist? I will be sharing with you the things to do to make a difficult woman fall in love with you. If you want to win such a tough skin girl you will have to prove that you respect her and also deserve respect from her in return. There are certain things that get them down emotionally and you must work hard to know those keys.
1. Grab Her Attention First
How do you get her attention? Such women like men who can be bold in approaching them. You will have to make the first move to let her know that you're interested in something about her. You just have to approach such a person with a mature mind without making things sound forceful. If you try to be demanding, you will end up chasing her away as she knows your intention.
Read More: How to Get Her Back After Hurting Her: 10 Simple Ways
In approaching such a woman, be good as you are without sounding as bad because of confidence. It is good to show confidence in your communication with her. Demonstrate to her you are capable of maintaining her happiness all around.
Use clear words and speak your mind to her in every discussion. Make sure you allow her to know how you are confident before her without remorse. Confidence shouldn't be pried when you are talking to her.
Let everything you say be demonstrated by your body language. Don't brag about what you don't have, be yourself in this period. When you get the opportunity to talk to a confident woman, stand tall, firm, with clear words, good eye contact and a well-assured voice. This helps you to win her attention if she sees that your confidence is above hers.
2. Be Yourself
In getting to let her know you, do what favours you. Don't copy what others are doing to get her attention. Be who you are no matter the circumstances at hand. This helps you to make a difficult woman fall in love with you because of your truth and honesty.
3. Don't Try too Hard to Get Her Attention
A woman with thick skin like her hates guys who try to force her into what she isn't ready for. Dealing with a such woman requires a bit of patience and courage. You don't have to try so hard to get her attention. She will definitely know if you are boasting or trying to appease her with words. Build your confidence and approach her without pushing her to the wall.
4. Get to Know Her Well
There are things that make her difficult, and you must find out what makes her thick and difficult to be approached by many men. This can only be known to you using your subconscious mind when talking to her. She will make some points that will tell you what is making her difficult.
Read More: How To Change Her Mind and Get Her Back: Step by Step Guide
You must pay attention when trying to know her by not letting to know your main intentions towards her. She is unique on her own so don't be judgemental when you are trying to know her well.
5. Know What She is Interested In
The key to breaking the thick skin is to know what she is interested in and what she is not. This happens during the period of finding out more about her personality. If only you want to make a difficult woman fall in love with you, then do what she is interested in and hate what she dislikes.
6. Dig Deep to Know Her Friends
Chief officers of her are her friends she goes out with. They know her in and out, what she loves and what she probably dislikes. Knowing them will give you the clue to knowing her more and how to handle her emotions. Her friends can help you know more about her and even say a lot about her behaviour to you. If you try to become her friend's favourite, then you are likely to win her so easy.
7. Know How To Breakthrough
You are likely to meet a girl with tough skin like her who might chase you out of her conversation. She may be difficult in opening u things for you but don't give up. Let her know you want the two of you to be together. Don't be discouraged easily by her posture initially. It is part of the ways to make a difficult woman fall in love with you.
Know the time to stop the conversation and the time to continue. Things may not pick up just like that but with time and consistency, you will see how things fold for both of you. If you realize she is not interested, don't push more. Let your integrity be paramount to you. If you keep harassing her, she may close all doors against you from getting in touch with her.
8. Build Good Friendship with Her
The major efforts you keep are really important but the best is to build a friendship first. If you start as friends, you will definitely know things that she wouldn't tell you. Don't be too fast to get things to work for you, let it work naturally for you. It is good to maintain good friendships that can lead to good relationships. These factors count when you want to make a difficult woman fall in love with no pressure.