5 Things That Can Blow His Mind or Break His Heart in A Relationship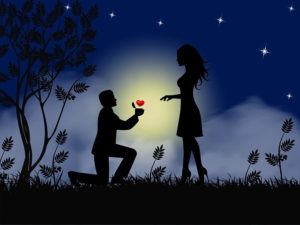 We date or marry to make each of us in the relationship happy. In the course of happiness, we may offend each other without knowing the effect of it. In this article, I will share with you 5 things you do in a relationship that can blow his mind or break his heart.
Your man may not be able to say it but continually, it affects his emotions and the already established relationship as well. Anything that undermines men's ego goes against their feelings for the relationship. Men always want to be treated very well like a king so they can also let you be their queen and princesses.
Check: Tips on how to Show Her You Love Her Today
1. Not Praising Him After Doing Something Good For you
He will be the happiest after hearing your praises for the little thing he did for you. Just saying thank you can motivate him to do more any other day. Let him know he is special and the best man on earth. He will double what he did for you any other day.
If you rather piss him off with unpleasant words remember it can blow his mind or break his heart for doing something for you again. Just approach him and say to him in a lower tone, Baby thank you for what you did.
2. Let Him Feel like a Hero
Let him feel like that man you always know before coming together as partners. According to the James Bauer theory, men want to feel like a hero – not a Clark Kent. They want to be Superman, not Clark Kent.
They want to impress you with whatever they do and would be unhappy if you look down on them.
Asking for your partner's help now and then could make him feel better. If you fail him to show him the best version of the things he does, then remember that you will blow his mind or break his heart to even do anything.
Show him that you respect his opinions and rely on his good advice. Let him know that you rely on the experience and competency he has, even when he falls short of your expectations. Show him that you love working with him, even when things go wrong, by not embarrassing him in front of others.
3. If You Don't Respect Him
It can be easy and even fun to flirt when bickering with or teasing the other gender, but try not to cross any lines that offend your partner. Having a joke or two is fine, but be mindful of what you say as it can make them upset.
If you belittle your loved one, it is bad for you as well and may blow his mind or break his heart in this nice relationship.
Related Readings: 7 Ways to Make Your Wife Happy When She's Angry
Sometimes it might happen accidentally, but don't make this a habit. Be careful not to be overly critical of him. You need to make him feel good about himself and to have a bias against him so often could have negative connotations on his self-worth.
For a good number of men, the two things go hand in hand; for these men, you need to be showing respect in your love life and you will also be demonstrating your love for him.
If you don't respect him, then he will feel unloved, anxious, and frustrated.
Never treat your partner like they're less than you. Recognize that people deserve respect and make an effort to do the same for those in a relationship with you.
Know how you behave around the opposite sex. Flirting with someone might be completely acceptable, but it is typically considered disrespectful to flirt when your guy is also present.
Treat your significant other with the same care and respect you'd like to be shown. And if this equivalence is reciprocated, then you have a healthy relationship.
4. Showing No Romance
Your man is everything you have in the relationship. Play your role well by showing him how romantic you are to him. To avoid losing him or making him feel bad, be romantic towards him.
If you have a guy in your life, consider providing him with small romantic gestures from time to time. Men may not need expensive surprises as often, but they enjoy little affectionate actions from their partners.
A large part of great romance is the little surprises that aren't expected- but are delivered anyway. You can try something steamier like an unexpected passionate kiss or a nibble of the neck. Men consider great intimacy so let him have it.
Being spontaneous will demonstrate to your partner that you are willing to move forward and make changes that benefit the relationship. Don't do things that may blow his mind or break his heart for being in a relationship with you.
Read: 12 Ways to Convince Him to Stay With you Forever
5. Good Communication
Communication is a good tool for a successful relationship. Good communication is integral to maintaining a loving relationship with your significant other. When you are upset, you must communicate; even if the only response desired is the 'silent treatment.
If your significant other is upset, communicating with them will lead to both of you feeling happy.
You should talk to your partner about anything that bothers you, especially before it is too late. Remember that men are not minding readers and everyone needs to be communicating. If you don't say what's on your mind, nothing will change the problems in your relationship.
Communicate with your partner by listening to him and telling him that you are there for him if he ever needs you. Men also have feelings, even though they are supposedly less likely to talk about them.
Your partner deserves to know what is going on. Include him in your thoughts and plans, as well as talking as you make plans together.
Never arrive late for a date, and make sure that you communicate if you are running behind. As it is extremely frustrating for men to wait, be sure to show up on time or sooner.
Having poor communication on pending issues can blow his mind or break his heart to be in a relationship. Men want ladies who can comfort them when they are down. They always want to feel proud to have a woman who stands by them with just words of encouragement.