How To Be Humble in A Relationship (10 Ways to Stay Humble)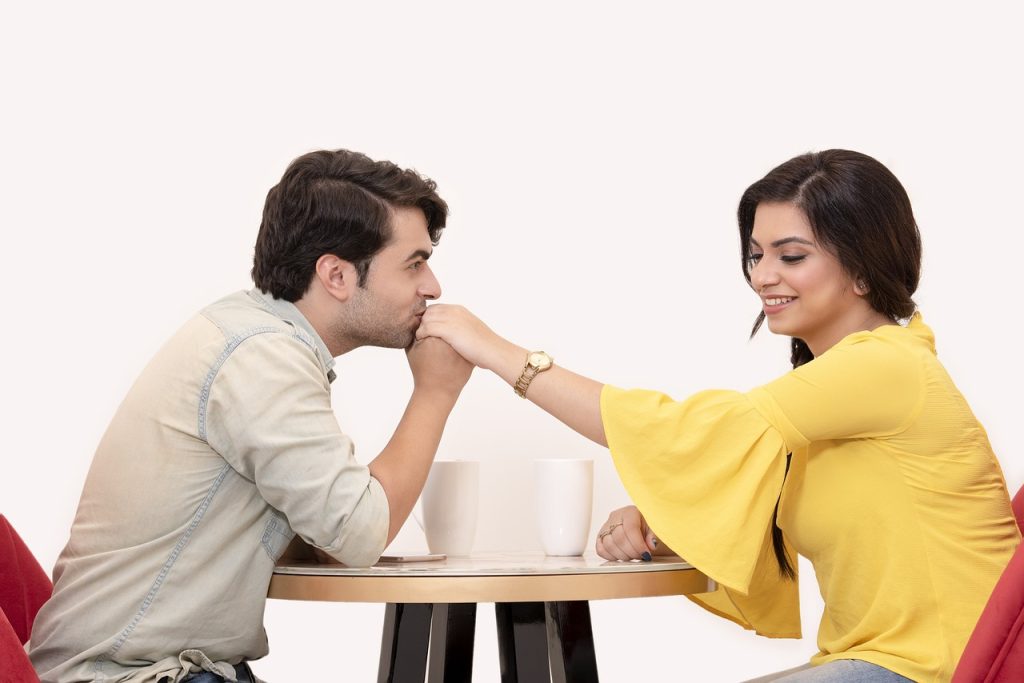 It can be challenging when it comes to humility in a relationship. But don't worry you can learn from others who are successful in theirs. It involves give-and-take affairs to be considered fully as humble. This article will guide you on how to be humble in a relationship you find yourself.
Anyways why should I be humble in my relationship?
It shows the willingness to put your partner ahead of you. it shows how you respect each other in the relationship. You have to be humble towards your partner to help you gain respect in the relationship.
When two people in a relationship are humble, the major results are respect and happiness. So how do we humble ourselves toward our partner? Check out the 9 ways how to be humble in a relationship:
1. Be Someone Who Accepts Mistakes
Mistakes are born to happen and no one can be perfect entirely. Accept any mistake you commit either intentionally or not. It shows a sign of humbleness to your partner.
You cannot always be perfect so admit your mistakes and move on. Stand to accept your mistakes than protect your ego. Learn to admit your faults. When you are able to admit your mistakes, it ideally shows that you understand how life can be simple in a relationship.
2. Be a Listener Not a Talkative
Humility cut across, and one way is to listen more and talk less. The more you listen it helps to give more knowledge you have to handle relationships. [Read More: Check out the Narcissistic Marriage Problems and How to Deal with Them]
When you are able to make him/her land in a conversation, it shows your level of maturity and humility. It indicates how you respect your partner and want to have a successful relationship.
If you want to learn how to be humble in a relationship, then be a listener that the person doing the talking always. This will you make your partner happy in your relationship.
3. Show Appreciation for every Little Thing
Appreciation shows how you love someone and value your worth. Many people fail to take appreciation seriously but it affects the majority of marriages.
Showing gratitude affects everyone around that place positively. Just saying thank you alone can make a lot of change. Appreciation helps to increase trust and strengthen relationships to be better than before.
4. Be Honest
Honest people do not lie. They say it as they see and know. Be truthful to your man without compromising the truth. It is only lies that have several branches or words. But the truth remains one. ( Related: How to Flirt with a Guy at Work With No Rule Breaking)
In order to gain respect through your humility, you need to be honest with your words, and all your activities. Do not allow him to lose confidence in you because it is never a good sign for a healthy relationship.
5. Don't Brag over certain things
No matter the closeness you have with your partner, don't brag in front of him/her. It is not good to boast about your previous achievement to your partner.
If you are learning how to be humble in a relationship, then you must learn to avoid bragging. It is not necessary to brag about anything to your boyfriend or girlfriend.
6. Avoid Trying to Impress your Husband
The moment you try to do what you cannot do then you will be forced to either lie or behave like someone else. This is just to impress your partner by acting differently.
Your partner loves you the way you are and will celebrate you like never before. As long as you are together meaning your partner loves you. don't try to impress him or her.
7. Accept your weakness
Acknowledge your weakness to your partner. Don be ashamed to clearly show him/her your weakness.
It rather tells your partner how strongly you love each other. It builds confidence and trust for both of you.
Love is about sharing ideas and clearly indicating what works for us and what does not.
Showing your weakness doesn't show that you are weak but it shows that you are humble to your partner.
8. Open Up to Learn
We cannot all know all. We must be ready to learn what we don't know. If your partner is good at something that you don't know, try to learn it. Be willing to learn and be a good listener.
You cannot always know all, humble yourself to learn what you don't know. Let your partner teach you what they know better than you. Humility is about doing what you don't know the right way.
9. Encourage your partner
Humility can bring about discomfort but yours is to try to embrace it. Discomfort is a good thing sometimes. Get to embrace any difficulty that arises from your relationship.
Encourage your partner to embrace challenges and this shows your level of humility. Be willing to help with your humble lifestyle.
10. Count what makes your relationship blessed.
Anybody that accepts life understands that nothing is bigger than what is already given. You don't have to allow the environment and other economic situations to destroy what you already have.
Learn to appreciate what you have gotten and be humble to take what you already have. Getting to know how to be humble in a relationship helps you to admit what you have.
Conclusion
Being humble in your relationship not only helps you to be happy but increase the strength of your relationship. If you know how to be humble in a relationship, you get full happiness, love, care, and success in everything you do as a partner.
Please join our community (WhatsApp Group) for all posts HERE