Single Moms and Their Dating Challenges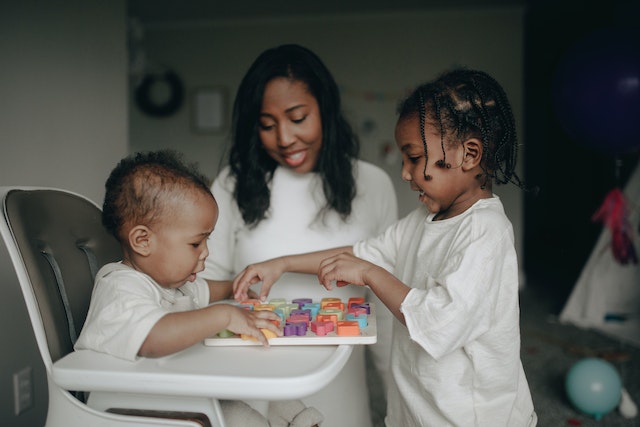 Single moms just like single dads experience a lot of challenges while trying to date again. These challenges result by virtue of them being single moms. Being a mom is a tasking job that is time-consuming and demands a lot of sacrifices.
Most single moms lose themselves to motherhood, forgetting they were women first before motherhood. The purpose of this article is to highlight some of the challenges faced by single moms and recommend solutions to these challenges.
Single Moms and their Dating Challenges
Single moms face some of these dating challenges;
1. Low self Esteem
Most single moms feel less of themselves! The reasons for these aren't far-fetched. Some have been naive women who were wooed by the sweet tongue of their baby daddies who promised them heaven on Earth only to disappear into thin air upon being informed that a baby was on the way. Some are single moms by virtue of rape or other social vices.
Whereas some are single moms by virtue of the death of their husbands or partner.
All these scenarios aren't easy for some women, the resultant effect will be low self-esteem.
Some single moms are yet to come to terms with the betrayal, abandonment, lies, and deceit of their baby daddies. All these put a clog in the Self Esteem of some single moms.
These prevent single moms from considering dating again or even making themselves available to be loved.
2. Bad dates:
Some single moms cancel dating again after having a series of bad dates. They would rather keep away from the dating pool than have their hearts broken over and over again.
They lose the zeal of getting all dressed up for a date. More so they are aware that they have kids now and can't afford to be irresponsible toward them. They don't have the luxury of time to indulge in activities single ladies do.
Secondly, They're aware of the judgemental nature of society and would rather keep away from social cycles to avoid harsh criticisms.
3. Financial Constraints:
Single moms with financial constraints don't have the luxury of time to date when they have financial responsibilities. They would prefer to take on shifts after shifts to provide for their children. Also, any spare time would be spent with the kids instead of a lover.
Single moms are very sacrificial. They can go to any length for the sake of their children.
Furthermore, the dates might not love to be saddled with the responsibility of children not his, and would in most cases keep away. All these contribute to the dwindling interest of single moms to date again
4. Whims and Caprices of prospective dates:
Some dates can't deal with the fact that a single mom has a dual responsibility to her kids and him. I overheard a young man complaining bitterly that his love interest barely has time to come see him as she's always busy with her kid.
He further stated that if he marries her, he must make sure she leaves. child at home with her parents. These are some of the issues that put a strain on single moms dating life.
Helpful tips to single moms on how to navigate the dating pool again.
Have a considerable amount of thick skin.
Don't be pressurized into dating until you are ready for it.
Make sure you date the right person who will love you with your children.
Make sure you are ready for a new date.
Choose wisely since some men may play and go.
If you are choosing from online then build a good profile.
Introduce your kids to him at the right time.