10 Ways to Attract the Guy You Love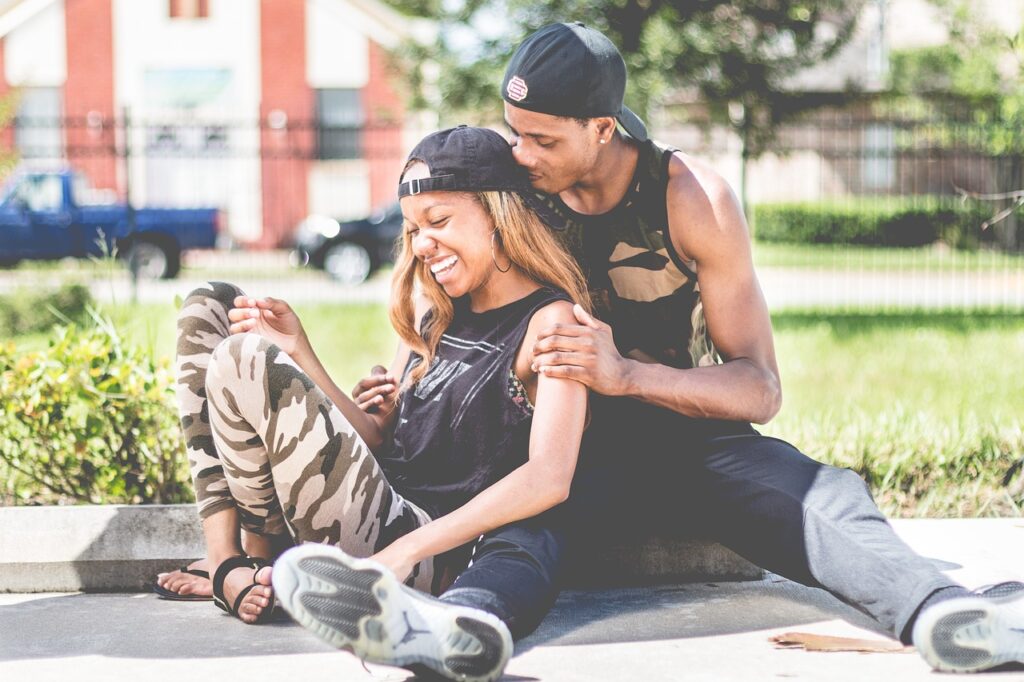 These tricks and strategies will guide you on the ways to attract the guy you've been eyeing for days.
1. Want the ways to attract the Guy: Be You
Make your presence available. No faking but be yourself. Do what you can range from your style of talking, dressing, and everything.
You are pretending to be like someone can derail all the gains you want. Keep being real. This is among the topmost ways to attract the guy you are yelling to have.
A guy can't like you if he doesn't know you exist. If you haven't caught his attention yet then get him to notice you in ways of showing interest and drop a hint that tells you like him.
Introduce yourself and make conversations. It's somehow impossible for someone to like you if he doesn't get to know you.
2. Be self-assured 
Being self-assured of yourself is other ways to attract the guy you love. Showing how awesome a person you are.
Building self-confidence if it's lacking. That doesn't mean, you have to be boisterous but to get to a place you feel warm and welcomed in your own way.
Be reminded that, guys like secure and self-assured people who are humble at the same time. Being confident will help you get a man to chase you for a relationship.
But then in all, be ready to get out of your shell because you are secured. Those who like insecure people are insecure themselves.
3. Talking to Him Is Also A Sure Of Getting A Guy You Like 
Talking to a guy you like rather than pining after them from afar is one of the ways and benefits when it comes to getting him to like you.
Throw away your shyness and feel good when talking to him. Speaking with a nice guy also shows your level of confidence and boldness.
Understand that guys like courageous ladies. Be that person. Be his eye-catcher. Stand tall among all the ladies he sees. That will make him like you.
Get the guy talking about things he fancies or something he is really passionate about talking about. Be it favorite activities etc. By so doing you get him to like you.
4. Look Your Best 
To get a guy, you love to like, you must look your best. Men in nature are visual creatures or beings.
They get attracted by the things they see. Looking your best as if putting effort into your appearance no matter how you look.
As long as you are in your best with confidence. that's barely enough to get him to sit up and notice you.
You may not need new shirts or dresses but make sure you wear the best. Keep fashion cute and see how he will look at you.
5. Be Relaxed and Happy when Both are Together
Wanting him to like you then, you need to let him feel good around you. The simplest way of doing so is to focus on your mood and make sure you are relaxed and comfortable whenever he is around.
That way, he will feel good and want to be around you more all the time. This remedy will let him like you.
Happiness can make him feel good about you. Eventually, you become his number 1 priority in life. Keep doing your best to get his attention.
6. Allow Him to Pursue 
Availing yourself most times isn't the best idea. If you are always ready to hang out, always available, etc. you will be seen as desperate.
Don't completely be available if you want ways to attract the guy you like.
Likewise, don't always suggest the things both can do together.
Frequent availability always grows boredom. Make him miss you as doing so his interest in you get to increase.
7. Maintain a little Mystery 
Men like mystery likewise women. That's why we both do the chase. In the quest for you wanting him to like you.
Try to lure him and catch his attention by being mysterious. Don't be completely silent too. Just don't give him too much of all that he needs.
keep some information to yourself which will make him curious and smitten craving for more from you.
8. Show an Interest In his Life 
This sounds too obvious. There is a belief in society that guys should be into women and not vice versa.
Do we think that's cool? Hell no. Don't ever think this way. Take an active interest in his life to get him talking about things he loves.
Associating yourself with him through these great conversations will always make him think highly of you.
9. Make sure he finds you 
Making sure he finds you are drawing a hint that someone is crazy for you. This at times faster the process. Have the characteristics of a wise woman.
Most men like competition and if the man of your dreams is taking some strides, the best way to ramp up is for is to inform him that he has a competitor.
One way to do this is to let friends tease you when he is around or let them tell him accidentally. 
10. Touch Him 
Don't touch without consent. Keep it light and make your man happy. Touch him when he makes you laugh or discuss something funny. 
Don't be abrupt by making him uncomfortable but with a gentle touch. Something platonic can ignite intimacy.
Play with him through touch because that's a way of telling him you like him.
It includes the ways to attract the guy you love to be there for you. Unexpected touch can be warm and fuzzy and it's just a way to show that there is something more than just friends in mind.