How to Love Someone Unconditional: 20 ways that never fail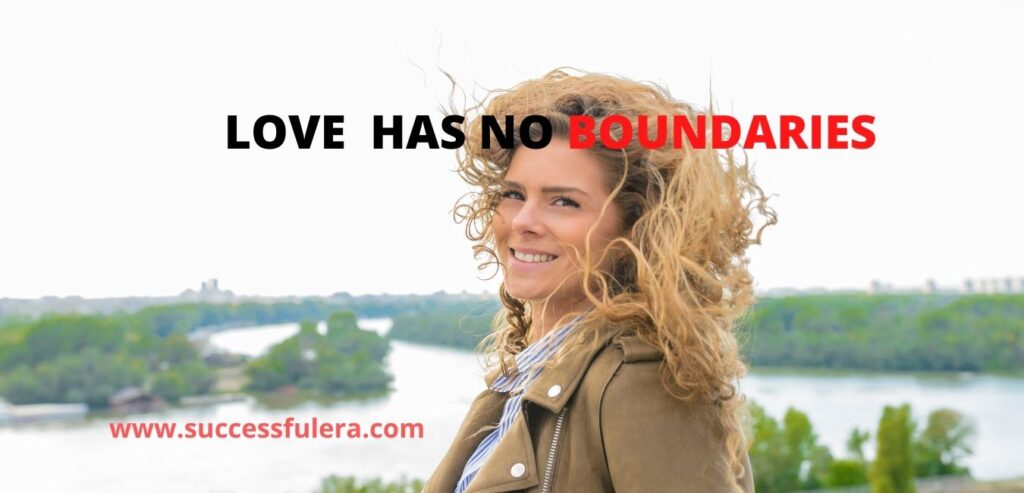 How Do You Love Someone Unconditionally?
Unconditional love represents love with no conditions attached but having mutual agreement.
Love is not defined easily, no matter the experiences we all have. There is no standard definition for love as long as I know. Recently, I was searching online to get a concrete definition for love, and how to love someone unconditionally when I was working on my blog. I was amazed at the number of definitions and the experience millions of people share about love.
The experience of love may differ between you and me no matter how we explain it to our understanding.  It is something that everybody wants to have. It doesn't know color or height. Your love can be felt by rich or poor people. It goes with feelings that may be natural. The description of love is not known yet, but the heart can best explain it to your understanding very well.
Read: 10 Characteristics of A Wise Woman MeN Wish To Marry
You cannot love someone perfectly by not understanding the nature of love. You will be surprised to know how people have invested hugely to be loved, yet ignored it. There are various ways to show someone how you love them. You can use words, gestures, touch, time, or gifts to show someone you love. How to love someone is to love you. There are no generic ways of loving someone, but let's dive into some of the ways to love someone unconditional;
Share Your Dreams Together
Your Dreams are so powerful and also personal to you. You can share with your partner to indicate the trust you have for each other. Not all people deserve to know the dreams, but if you do so, then you have shown great compassion and love.
Your partner will be very proud of you if you boldly tell him/her about your dreams and aspirations. Let him/ her come in to support you towards achieving your goal. You can't do this alone; let your partner help you as well.
Read: These 20 Good Morning Messages that Saved Her Long Distance Relationship
Place A Simple Note Of Motivation In His Launch Gag
This is the period your partner will be ready to reduce stress and quench his thirst or hunger. Let your partner knows that you're finding positive things in him/her no matter every happens. Knowing how to love someone, means you know his/her challenges and appreciate it will fine.
Encourage him never to give up on the day's activities. That simple note can turn things around and make your partner feel better even if all seem to be bad.
Always Respond Or Call Him Honey
Men feel good when you call them honey, while ladies prefer sweetie or sweetheart. Whatever you want to ask let him/her hear that name, like honey or sweetie. Mentioning names like that shows great love to many people as they see you be their angel sent into life.
I don't actually mean saying it will be the major solution to all love issues but it mitigates certain challenges in relationships. I hope you see how some people behave when you ignore their titles after mentioning their names. The same is when you mention a name without adding cute nicknames.
Pay Attention When You Are Together
Focus on the conversation you have with your partner when you are together. Leave aside your phone and make your partner everything during that period of togetherness. Some people can forget they are with their partner because of mobile phone usage, which can be bad sometimes.
If you find that to be difficult to stop, then have a nice selfie together and place it on social media. Then fully focus your attention on your conversation. This is a secret, so grab it now. Do not let your phone carry away your happiness in the relationship.
Thank Each Other
Show appreciation or gratitude when something small is done. You have to Text or call your partner to show appreciation and acknowledgment during the day of your meeting. Nothing stops you from saying thank you.
Appreciate the small thing your partner does because it shows kindness and self-respect. Everybody deserves love, so show compassion in everything you all do. Let him feel gratitude of his act and will be doing more for you.
Read: How To Find A Good Wife With This Ultimate Guide
Wash The Car Without Being Asked
Who will not be happy by watching someone who is so special to them getting tough things done on their behalf? You can make him feel that you have the best character to stand firm for his duties even if he is not around. Frequently, surprise him with your kindness and he will forever be yours.
Many people fail to understand how to love someone with just a few activities but you can be so special at that moment. He may be wondering about the kind of love you have for him if you do some small activities like that.
Socialize With Their Family And Friends
Voluntarily pay a visit to family members of your partner to surprise them with a gift if you can. Let the friends of your partner know you care for them as well just like you love your partner. Knowing how to love someone is an act of doing it with physical attraction and affection.
You cannot love them equally but do show love and compassion when you have any gatherings. Use polite words in responding to their questions. They will always love to get you and your partner on special occasions.
Do What They Need
Pay close attention to them when staying with them. With time, you will naturally know what they need and does it well for them. For instance, if your partner seems to be tired during his day's work, you can decide to sit by him when he is eating, give him encouraging words, and if possible massage him slightly.
Yours is to be observant of his activities to pave ways to understand how they do things. Trying to help them when needed will allow them to know whom they are dealing with. Their love for you will increase day by day.
Show Affection
One way to show how you love someone is to be sexual in one way. Affection may probably be more than sex and things that may not lead to having sex. Just be lovely by touching, hugging, or probably a bit of massage.
This is very important if you really love someone. Keep them engaged with you on the emotions or feelings you all have for each other. Let actions speak louder than word of mouth.
Surprise Gift
Gifts are great ways to show love to someone. It can be in the material form of kindness. You can show love as a gift through the continuous reminder of love. Some gifts are big. Others are small. But the ones that come from the heart are the best gift of all, Tinku Razoria says.
The best gift you can also give to your partner can be your time. You can show love to someone by giving that person your time. You can equally buy something for your partner when returning from a journey to him.
Have Joint Account
This will let your partner knows you want to move together to the next level. Having a joint account or savings account will help all of you to spend money wisely. You can ask if some money is spent without your knowledge or consent.
Good financial practice will help all of you have a good family. Love without money is difficult. So be cautious of your spending and advise each other to spend wisely.
Have A Photo Album Together
You can decide to have a photo album together. Print some of the pictures out and put them in a photo album. You may place your nice photos behind your bed to show the good moment you had together.
Something that all of you can always flip through, and say, I love being with you. This is to love someone and make them yours forever.
Let Your Partner Be Your Number 1 Priority
No matter how busy you find yourself, let your partner be your number one priority. Answer his message or text anytime you see it. Let your partner know you love h/her so much more than your work.
Don't ignore his messages for long before responding. When you missed his/her call return immediately when less busy and say bae am sorry for missing your call.
Celebrate Your Partner's Goals And Accomplishments
Remember to be supportive of your partner and let h/her feel happy in achieving a specific goal. You are the one to do that without fear or favor. Let your partner knows how proud you are of h/her.
Love Without Expecting Anything
If you really want to be loved well, then love without expecting anything different.  One of the ways that make a relationship is to give love unconditionally. That means that you can give away love without expecting the same to come back to you.
Let your partner feel you are the best ever she or he has gotten. No one should feel that they're the only source of happiness. Encourage your partner if they are depressed and help them to get happiness through conversation.
Give Yourself Space
Love without reasonable agreement does not make it concrete. Let your partner get the freedom to do their personal things. Giving each other special space can help all of you grow your personal businesses. Indicate how to love someone with care for each other's job.
Call Your Partner With Cute Names
One way to show how you love someone is to also call her cute names. Not just with one nickname but cute names that will sound pleasing to the ears. I promise your partner will love it as you mention and a genuine way to know how to love someone seriously. Call your partner with a lot of different cute nicknames and she will absolutely love it.
Be Less Serious Sometime
All work and no play can make Jack a dull boy. Have fun sometimes that always being serious with a job. Let your partner feels your presence someday. Go for a short vacation during the holidays. Go to the gym center to have exercise together. Leave your work someday and get time for your partner.
Never Compare Your Partner To Others
You will not see things well if you compare your partner to some people. This will cement a lifelong happy relationship if you do not compare your partner to other people.
Do not do that because not all fingers are the same. Try to help your partner catch up with the existing changes. Help her to achieve the expected results.
Ask Your Partner What They Like Or Hate
This is pretty simple. Just ask h/her about what he like most and what h/she dislikes. Don't wait to commit what she hates. Do the things she likes best. You can also do self-observation and know that exact thing he/she hates.
Everybody and what they dislike in life. Dwell on that and make her happy. This and many more will help you have a good relationship especially when it comes to how to love someone unconditionally. You have all to abide by and enjoy happy marriage or relationship.
Conclusion
We are glad you can now understand and go with how love is and how to love someone unconditionally. Our opinion may not be the best but we guarantee you to follow and improve your relationship.
PROMO:
Just join our Relationship Club With Just $0 per month. We provide Free Ebooks,